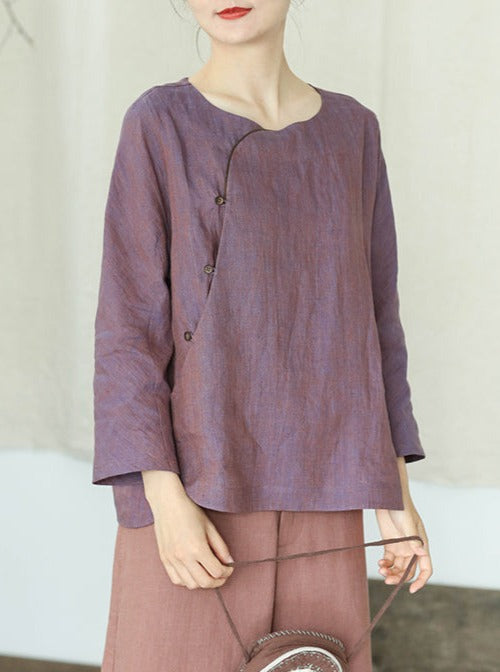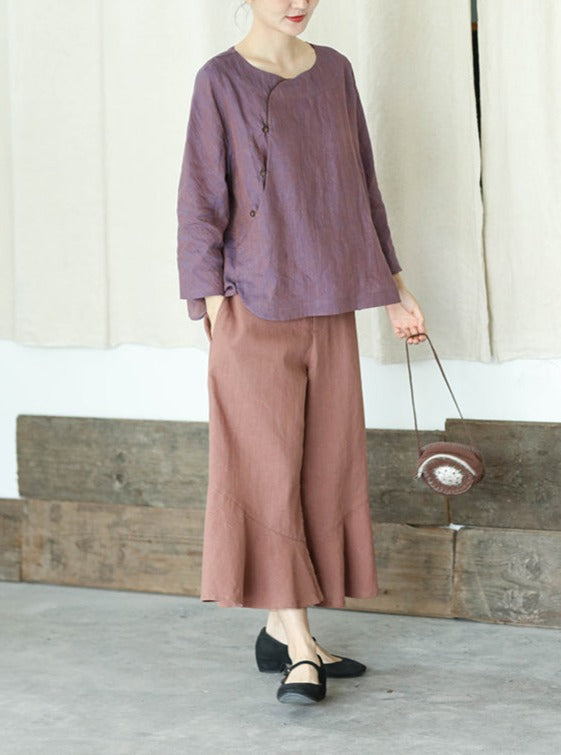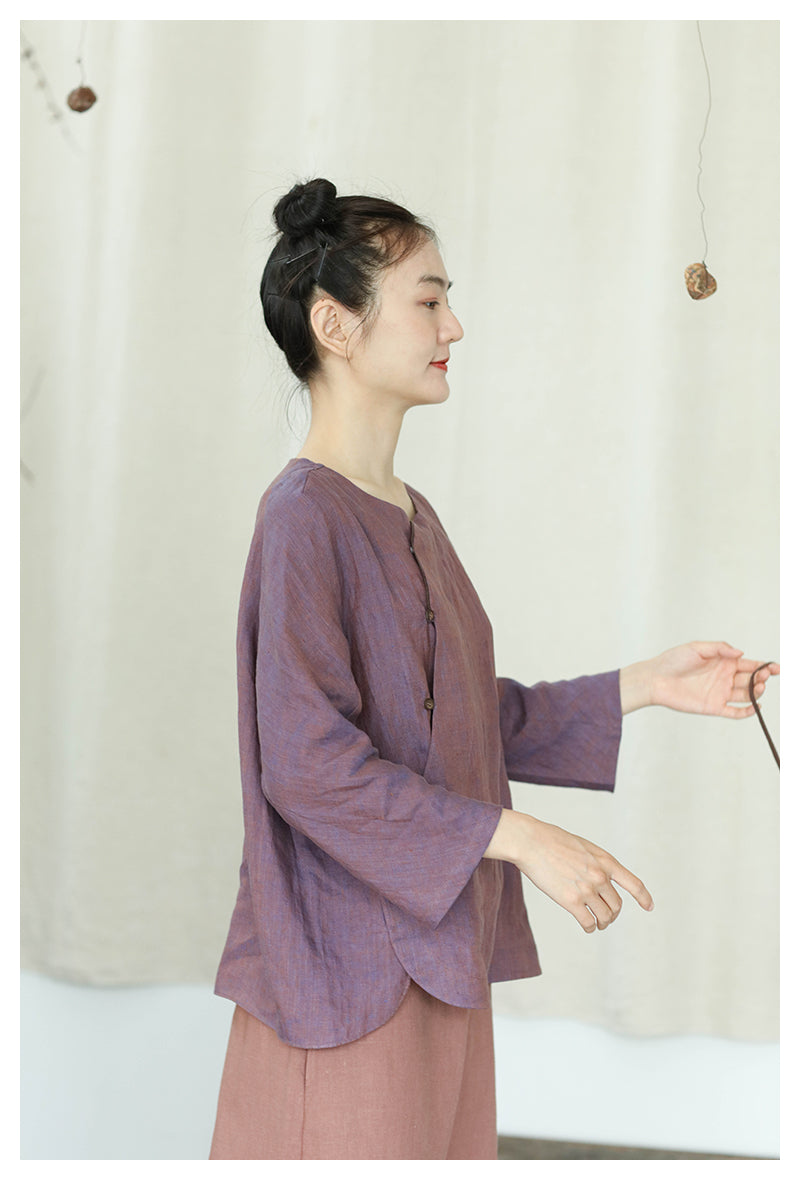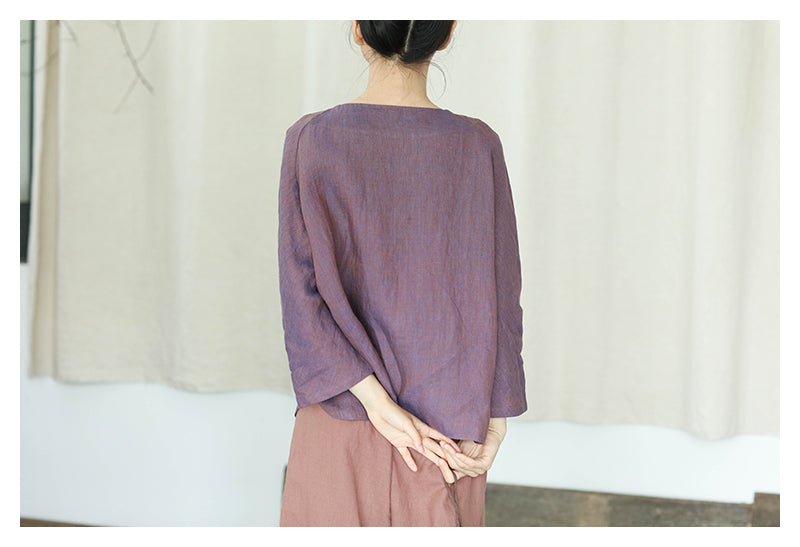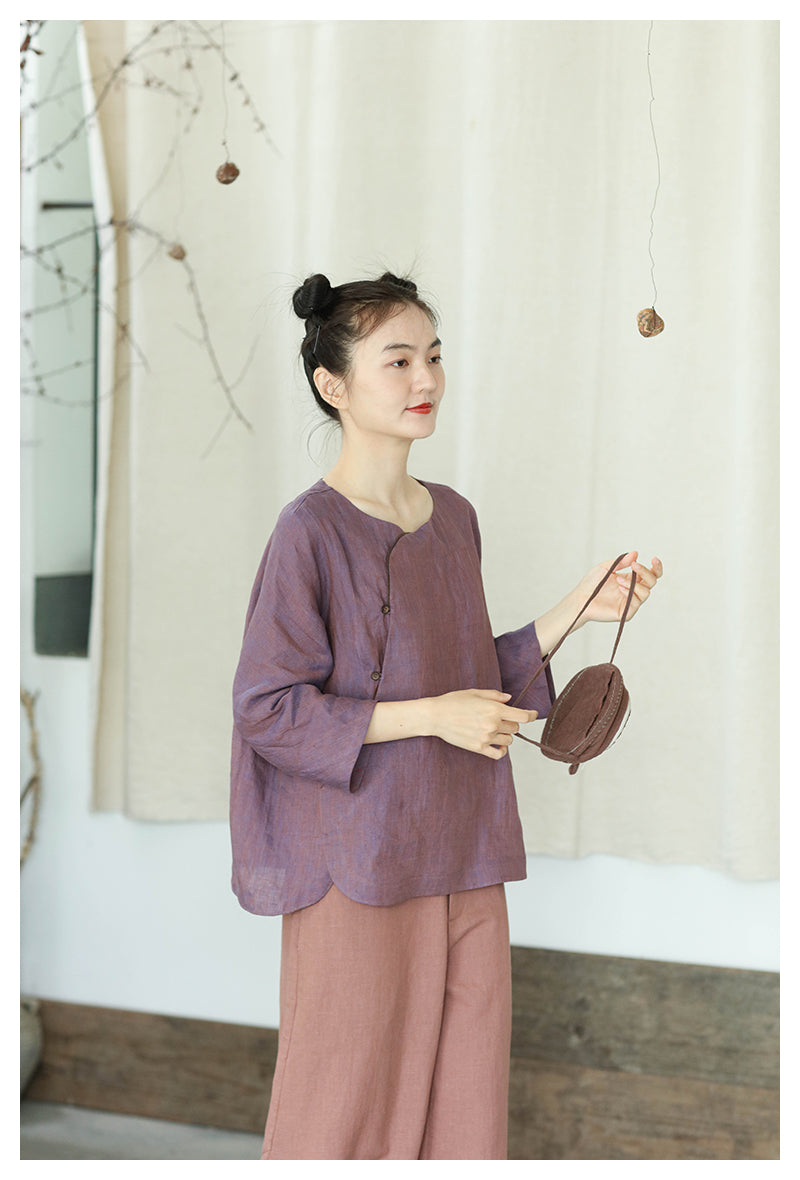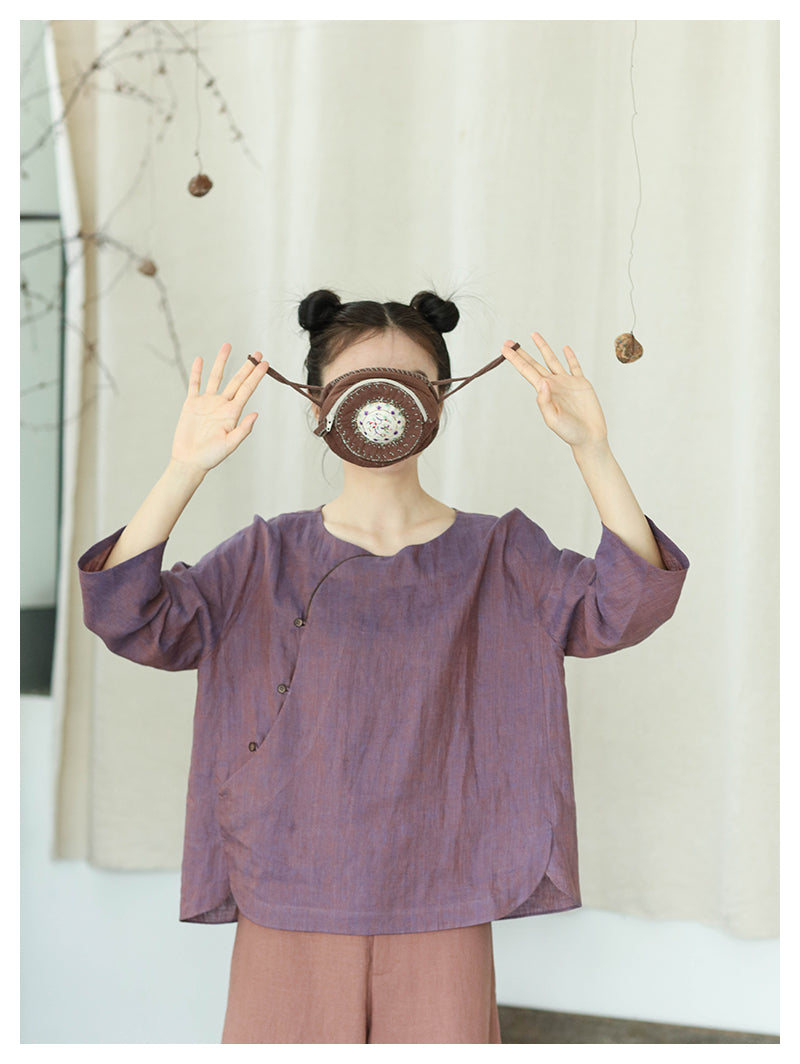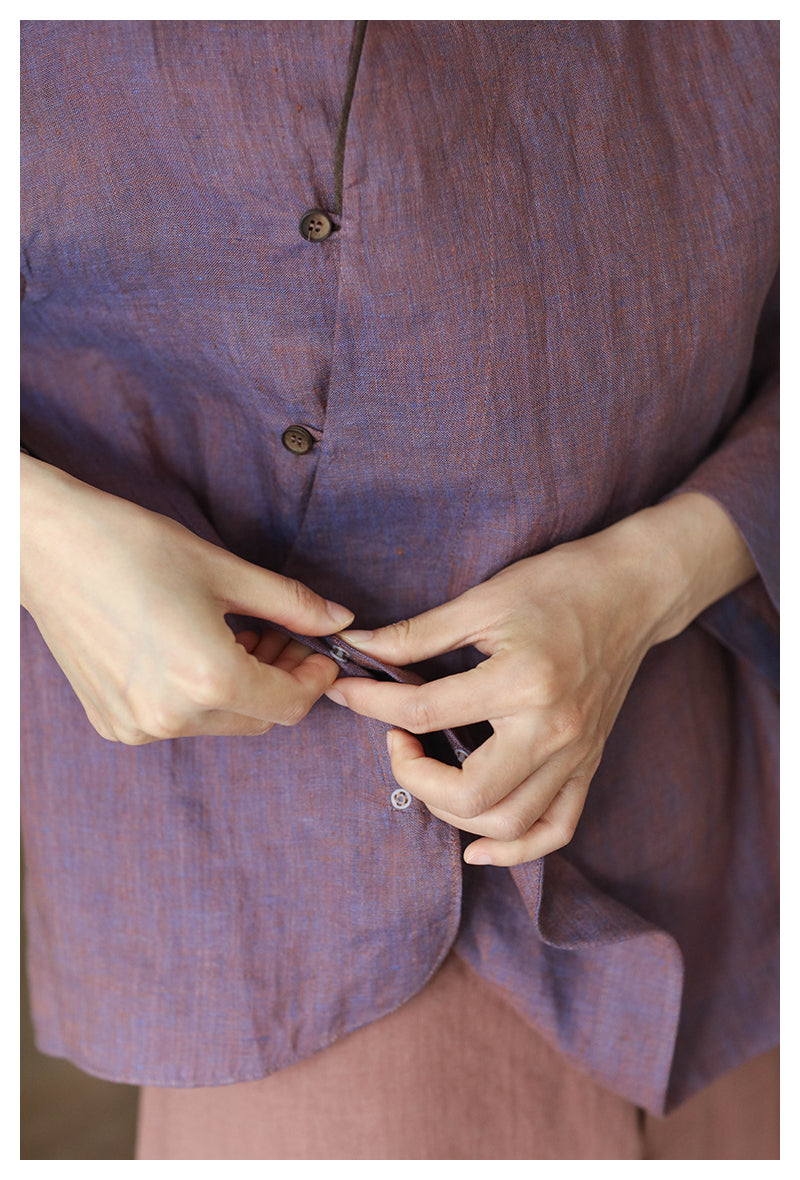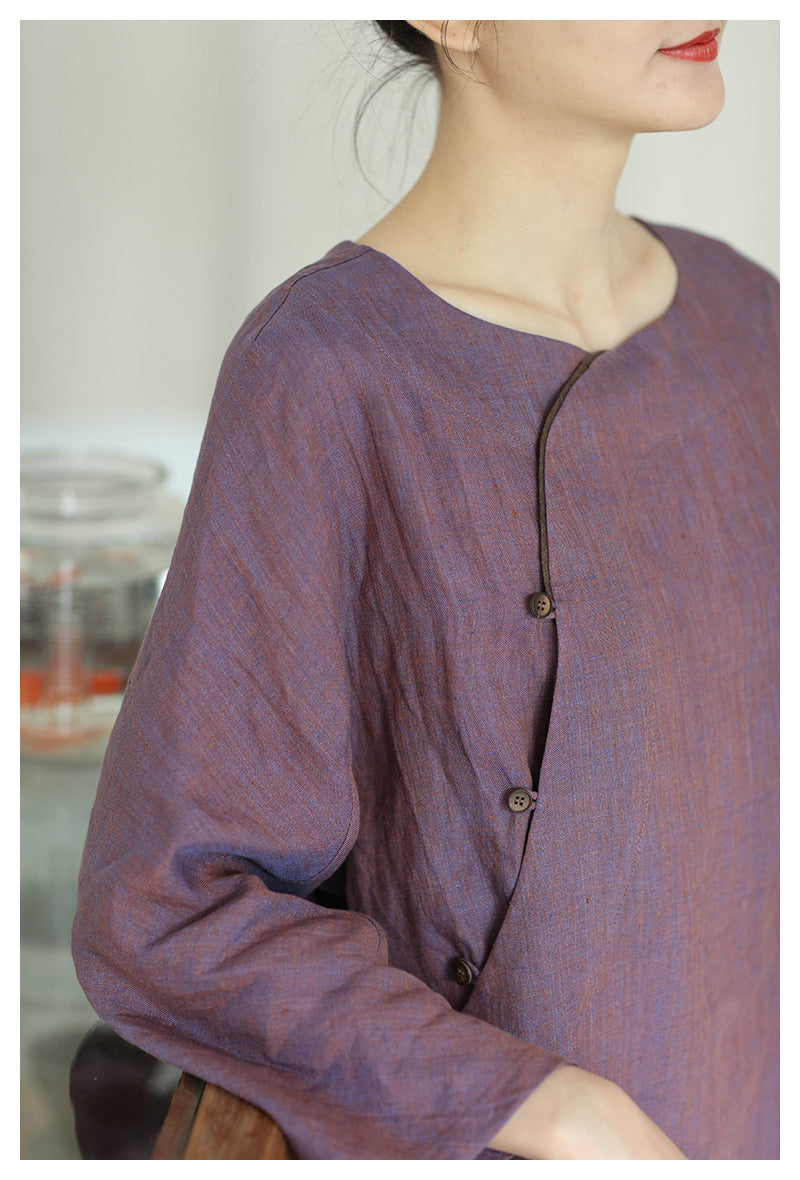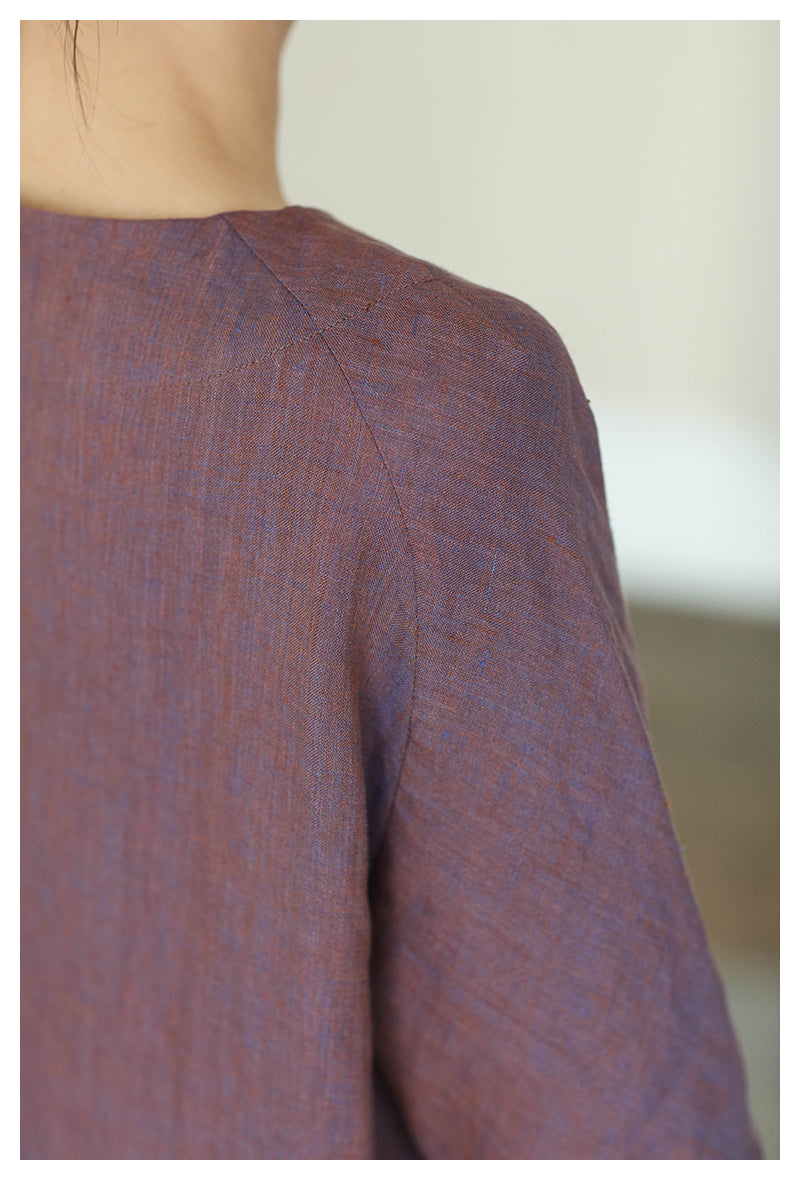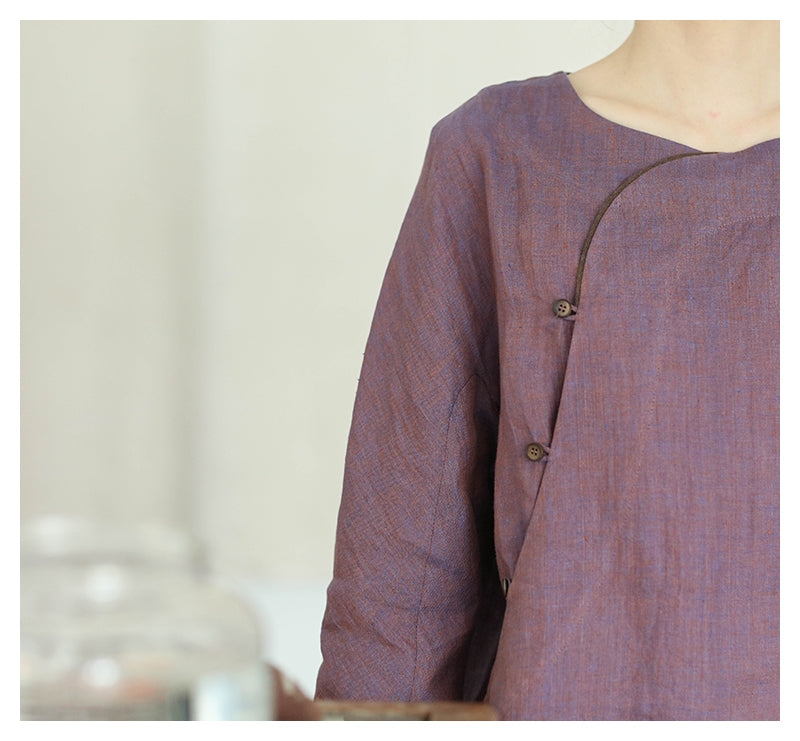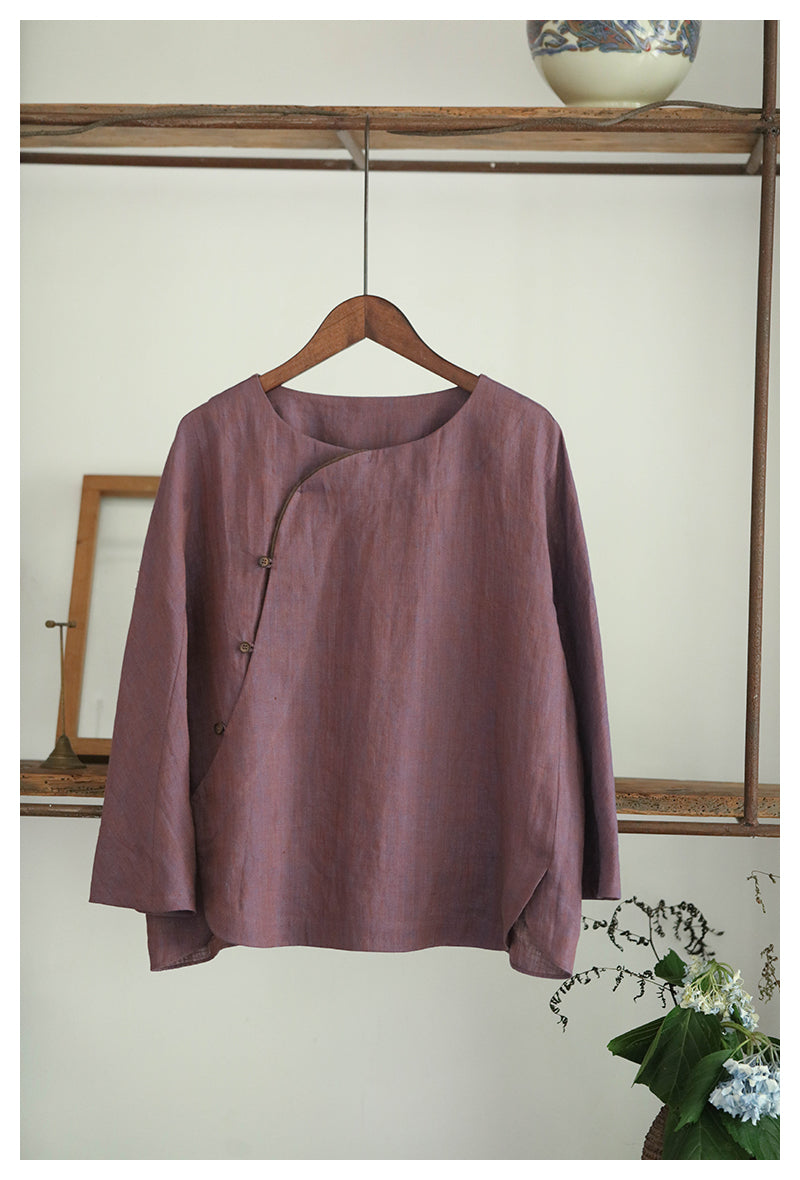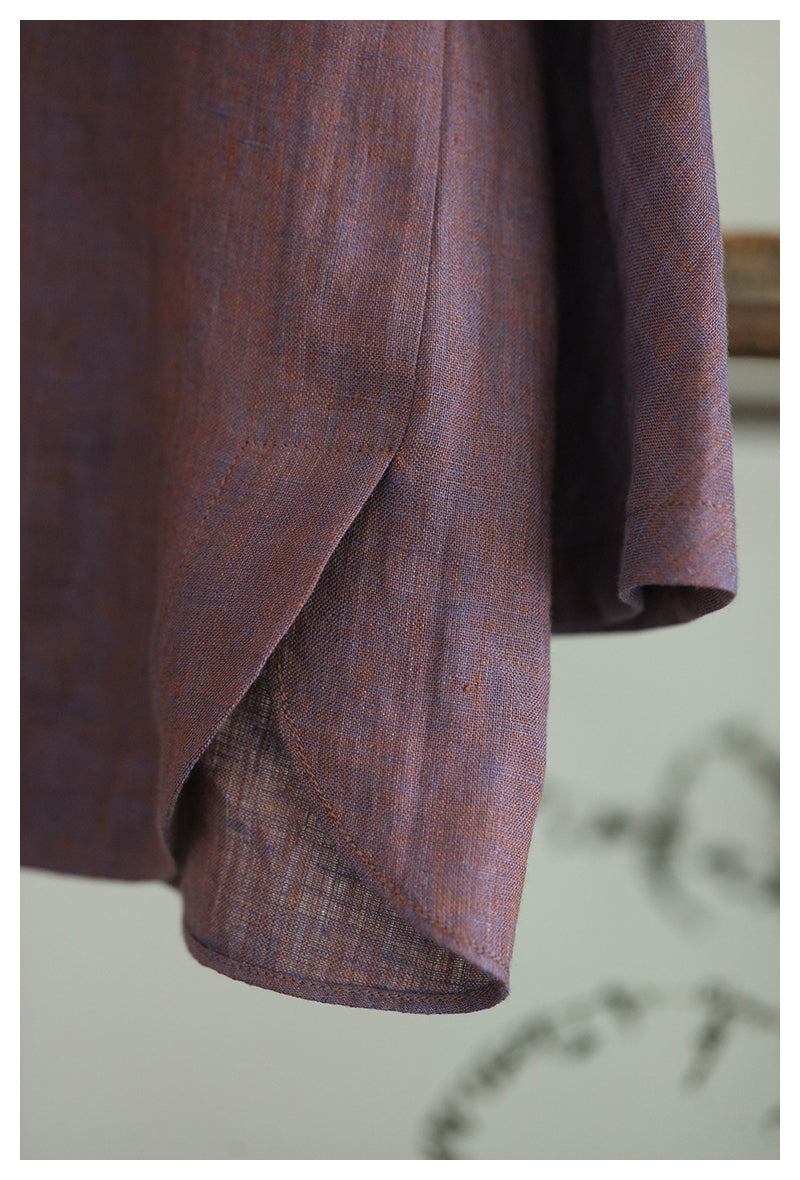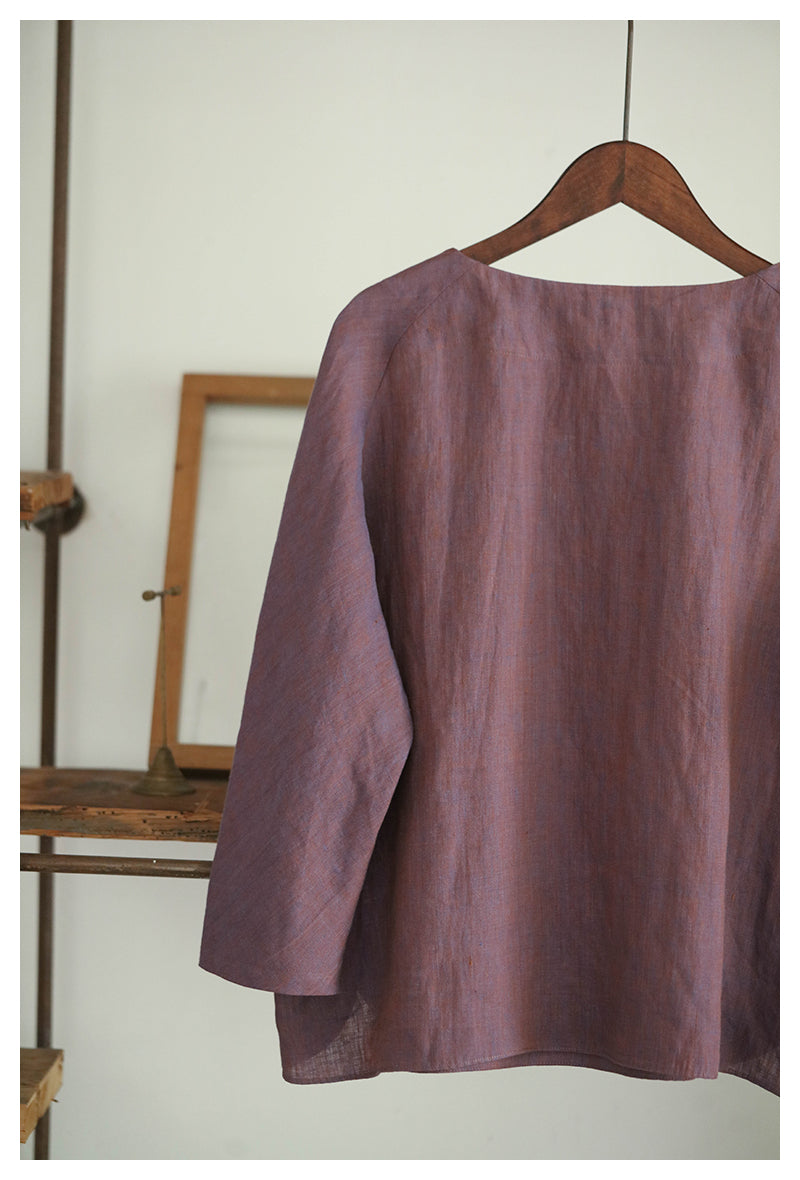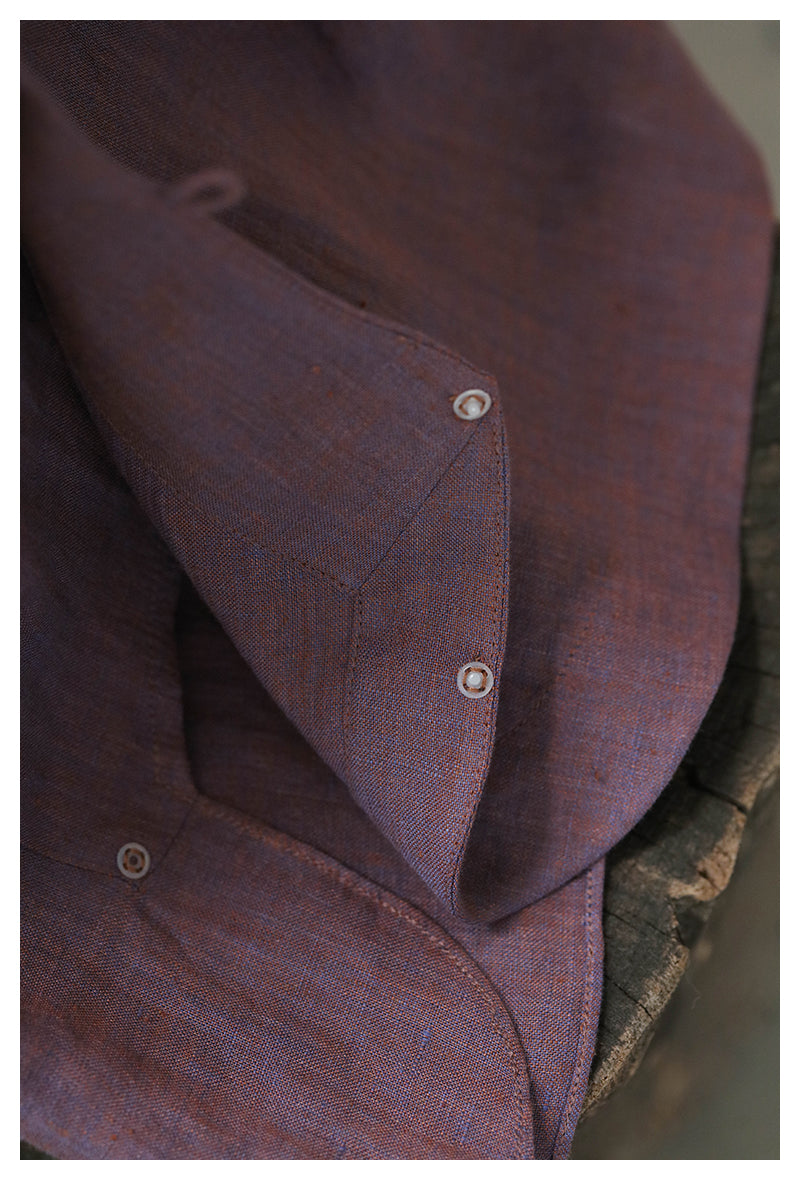 Spun Dyed Yarn Cheongsam Top

Material: 100% Linen

Country of Origin:  Xihu, Hangzhou, China 

Beautifully designed elegant cheongsam top.  Super comfy and easy to wear.  Excellent cut with fine details.

Premium spun dyed yarn linen (色织亚麻)is used to make this comfortable cheongsam top.  The yarn used for weaving of the fabric is dyed separately into different color before the weaving process.  That creates fabric with subtle shimmering texture and unique mixture of color.
Dimension: 


Free size:

Bust: 110cm   Shoulder to Sleeve: 58cm;  Length: 58cm

* Handmade pieces, actual dimensions may vary slightly.
(Model Height: 156cm; Weight: 41kg)
Care Instruction:
We recommend to hand-wash;
Color may runs slightly for the first few washes.
Do not soak;
For machines wash, please use a laundry bag.
Iron with a cloth or on the reverse side.