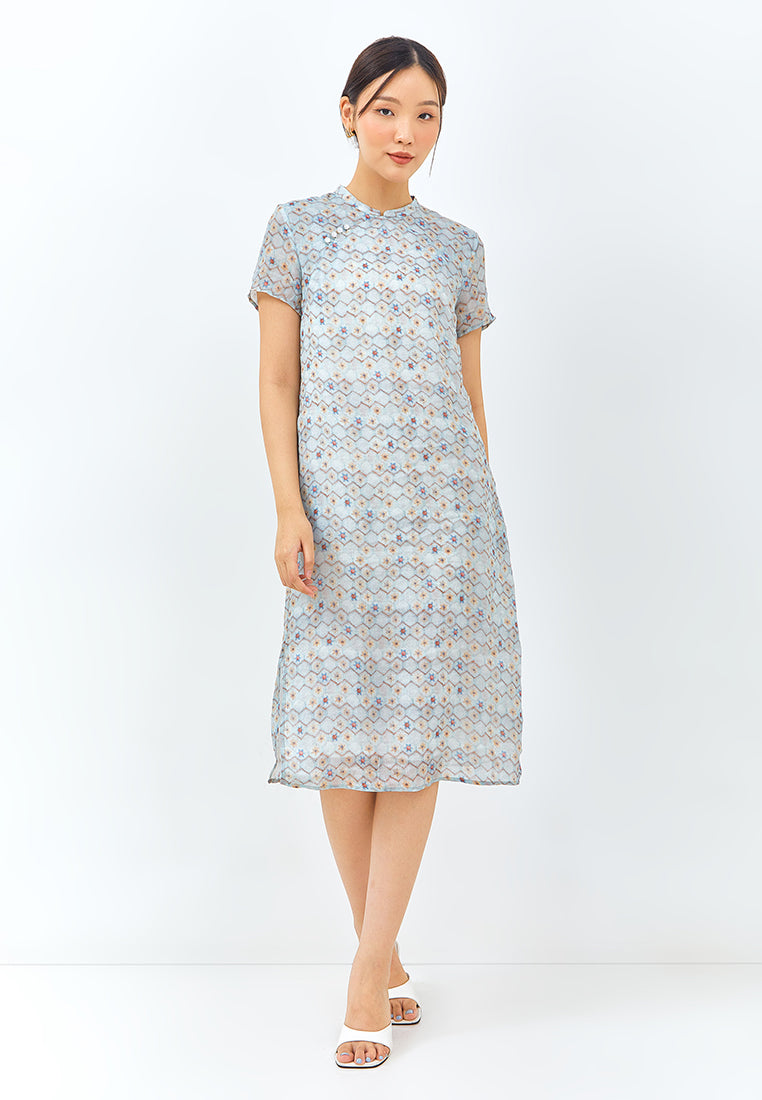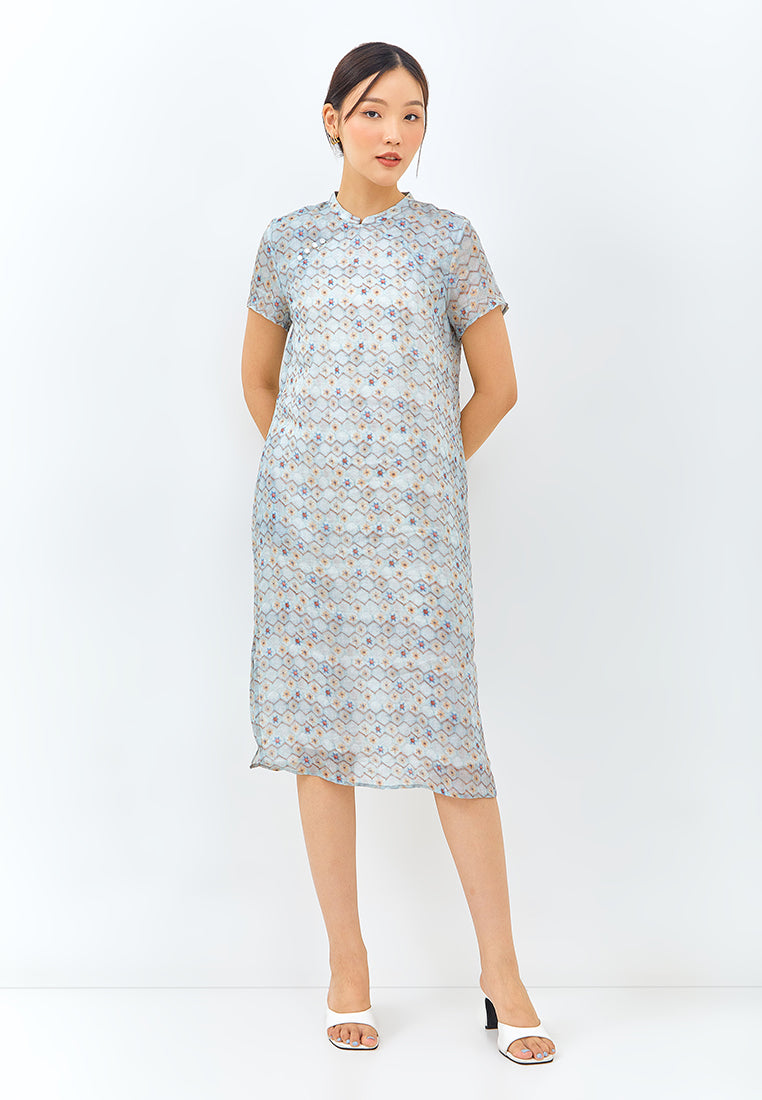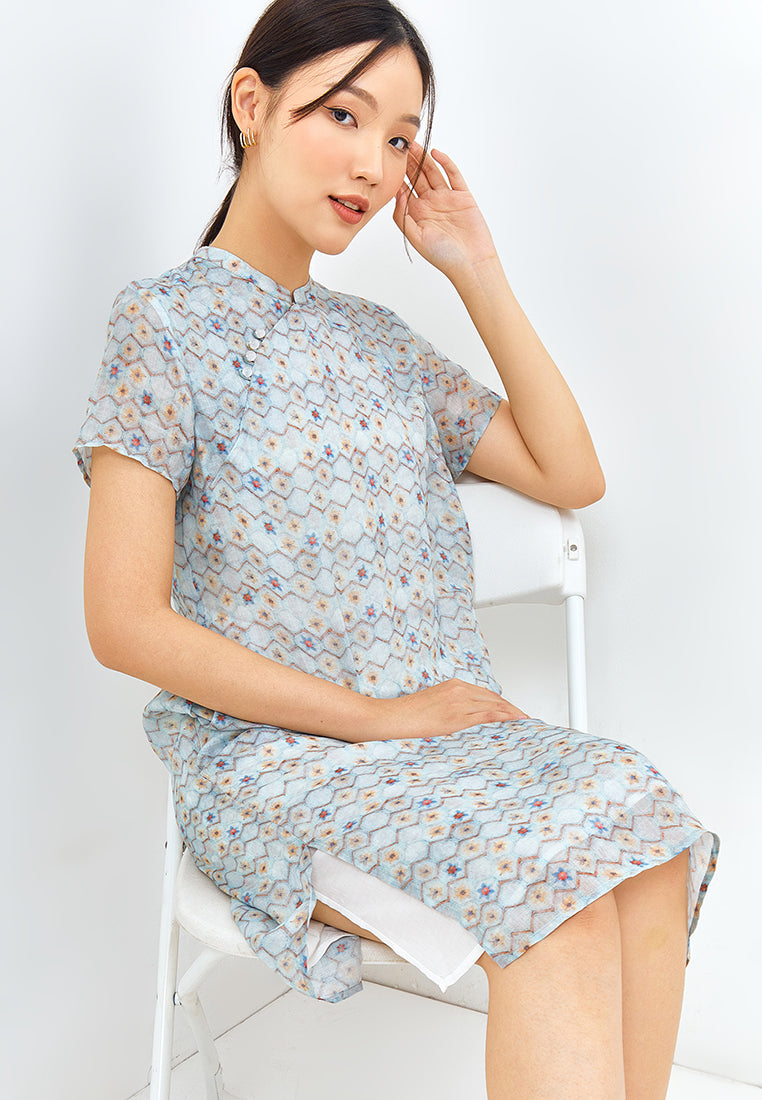 Geometric Print Cheongsam Dress in Light Blue
Pre-order only
Delivery lead time: 2 ~ 3 weeks


Material: Ramie  Inner layer: Cotton
Comfortable Cheongsam dress, digital print on ramie fabric.  Low Chinese collar with glass bead buttons.  Loose fit, two side slits and two side pockets.  Cotton inner layer.

Ramie fabric is made from the stalks of the plant called Chinese Nettle. It is very strong, durable and highly absorbent. The fabric is even more absorbent than cotton. Ramie is breathable and bacteria-resistant. It wrinkles easily and has almost no elastic properties. It has many similarities with linen.

Dimension: 

S:   Length  112 cm   Shoulder  37cm   Bust 92cm  Sleeve Length: 17cm   Armhole:52

M:Length  113cm   Shoulder  38cm   Bust 96cm  Sleeve Length: 18cm   Armhole:53

L:Length  114cm   Shoulder 39cm   Bust  100cm   Sleeve Length: 19cm   Armhole:54
(Handmade pieces, actual dimension may vary slightly)

Model Height: 170cm
Care Instruction:
We recommend to hand-wash; Do not soak;
For machines wash, please use a laundry bag.
Digital print fabric, dry on the reverse side; 
Iron with a cloth or on the reverse side.