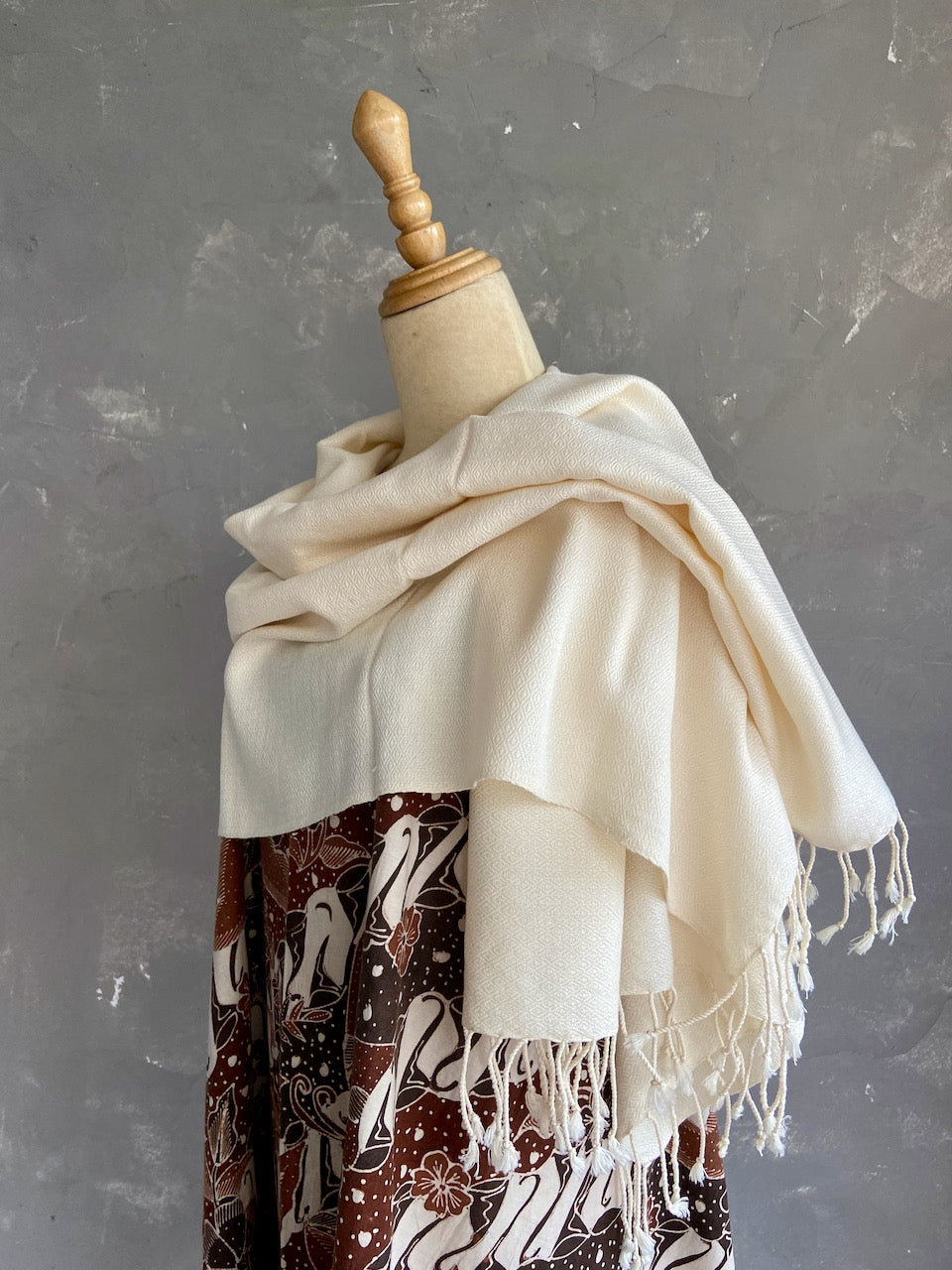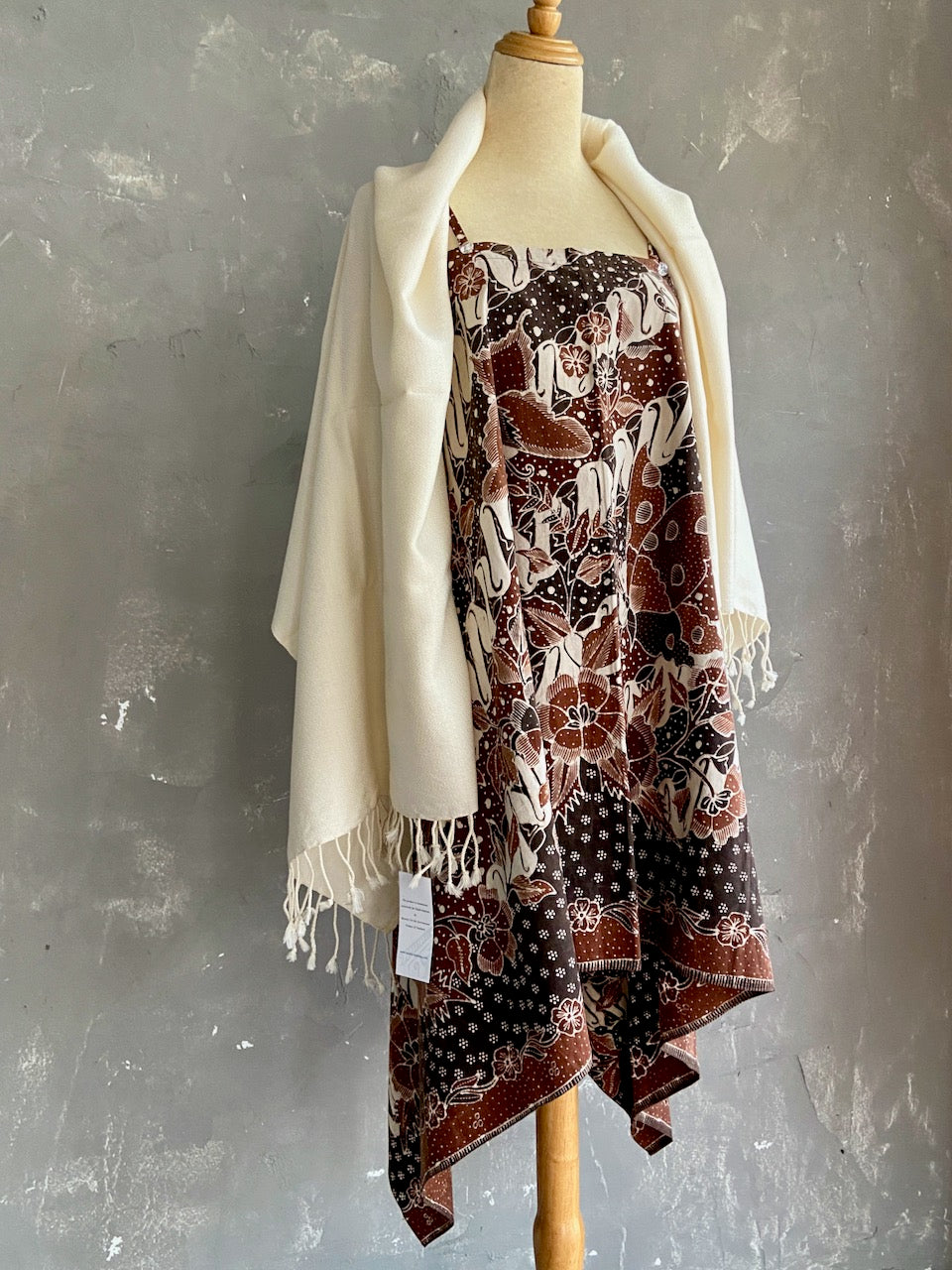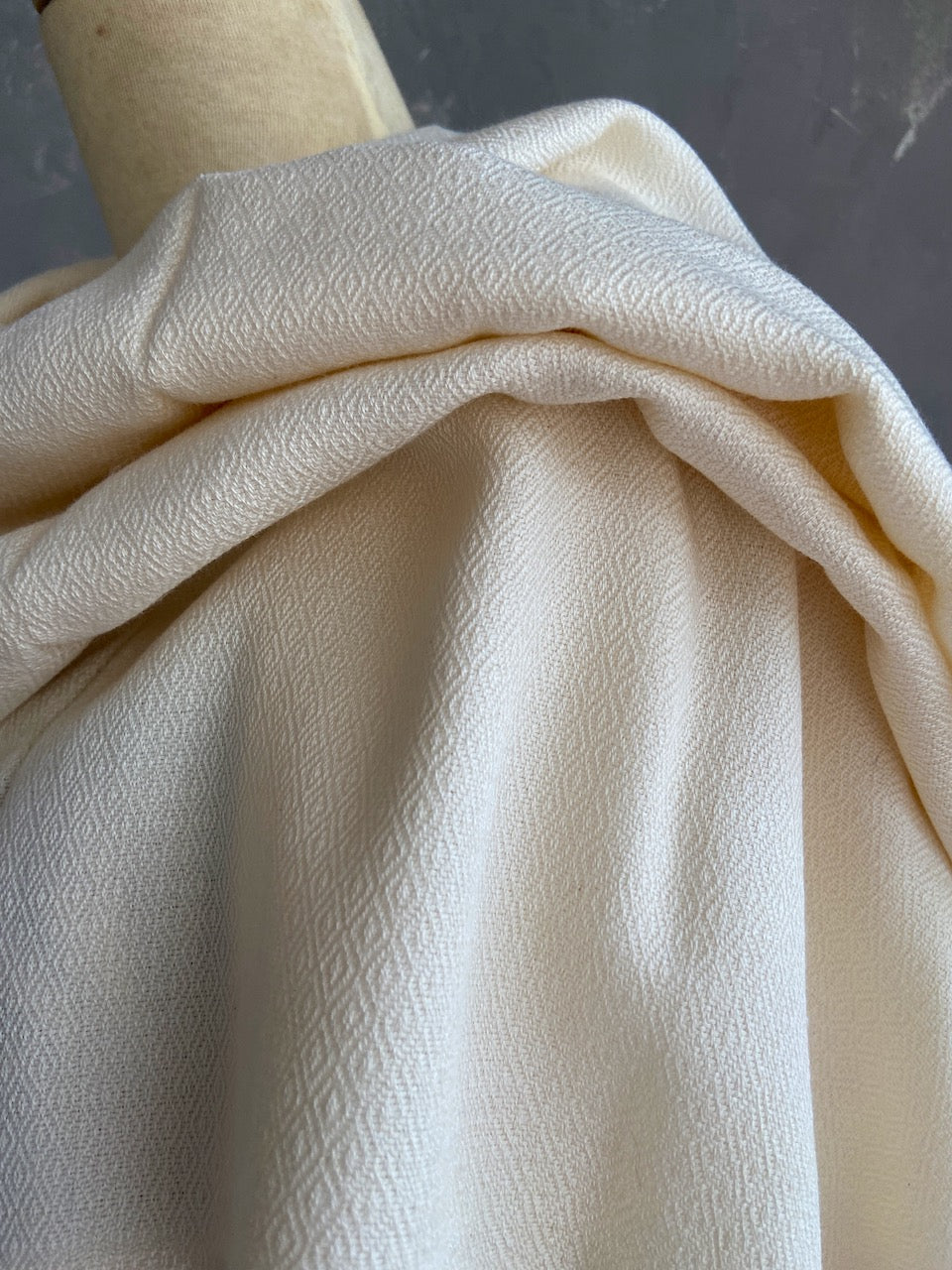 Beige Ikat Geometric Stole

Material: 100% natural cotton
Size:  160 x 76 cm


Natural cotton yarn is used to make this stole.  Unique ikat geometric pattern, delicately handwoven by artisans in Thailand. Extremely soft and comfortable to wear.


What is Ikat?
Originating in several countries such as India, Japan, and Indonesia, ikat fabric has been made for centuries by skilled artisans to signify and celebrate their respective communities. Ikat is a technique using resistance dyeing to create one-of-a-kind, handmade textiles. Instead of constructing patterns onto fabric, ikat weavers dye threads with a design in mind prior to the material being produced. A key characteristic of ikat fabric is the "blurriness" in the finished designs.


About the maker:

Studio Naenna is a community of women weavers, embroiderers, designers and support staff based in Chiang Mai, Thailand, who comprise the women's group "Weavers For the Environment" (WFE), bringing together craft makers from various ethnic groups to create high quality, environmentally friendly and sustainable products. We aim to encourage pride in traditional techniques and empower women within their villages. 

Care instruction:
*Gentle machine wash or hand wash in cold water with a soft soap.
* Do not soak.
* Do not tumble dry.
* Do not bleach.
* Hot iron.