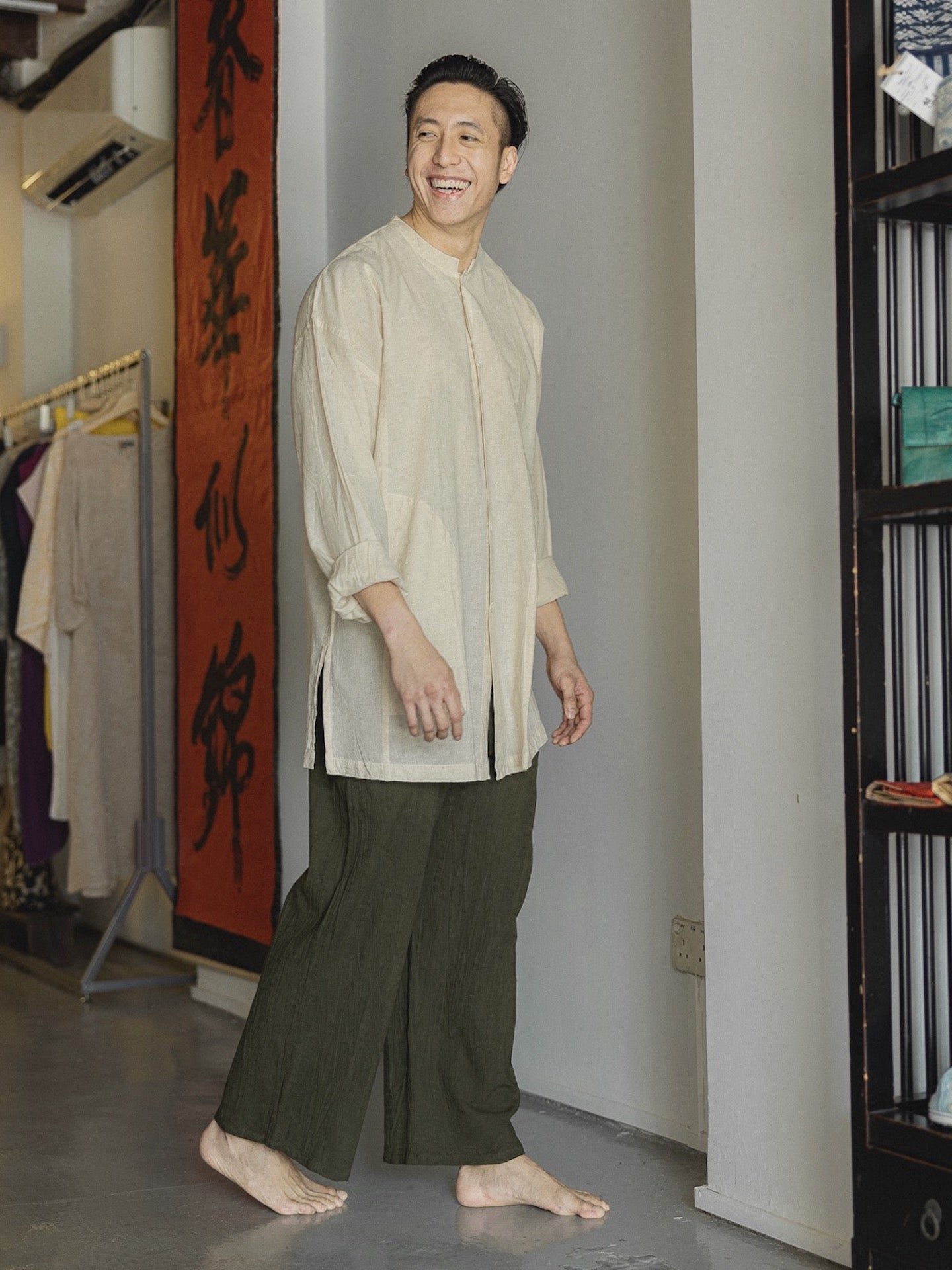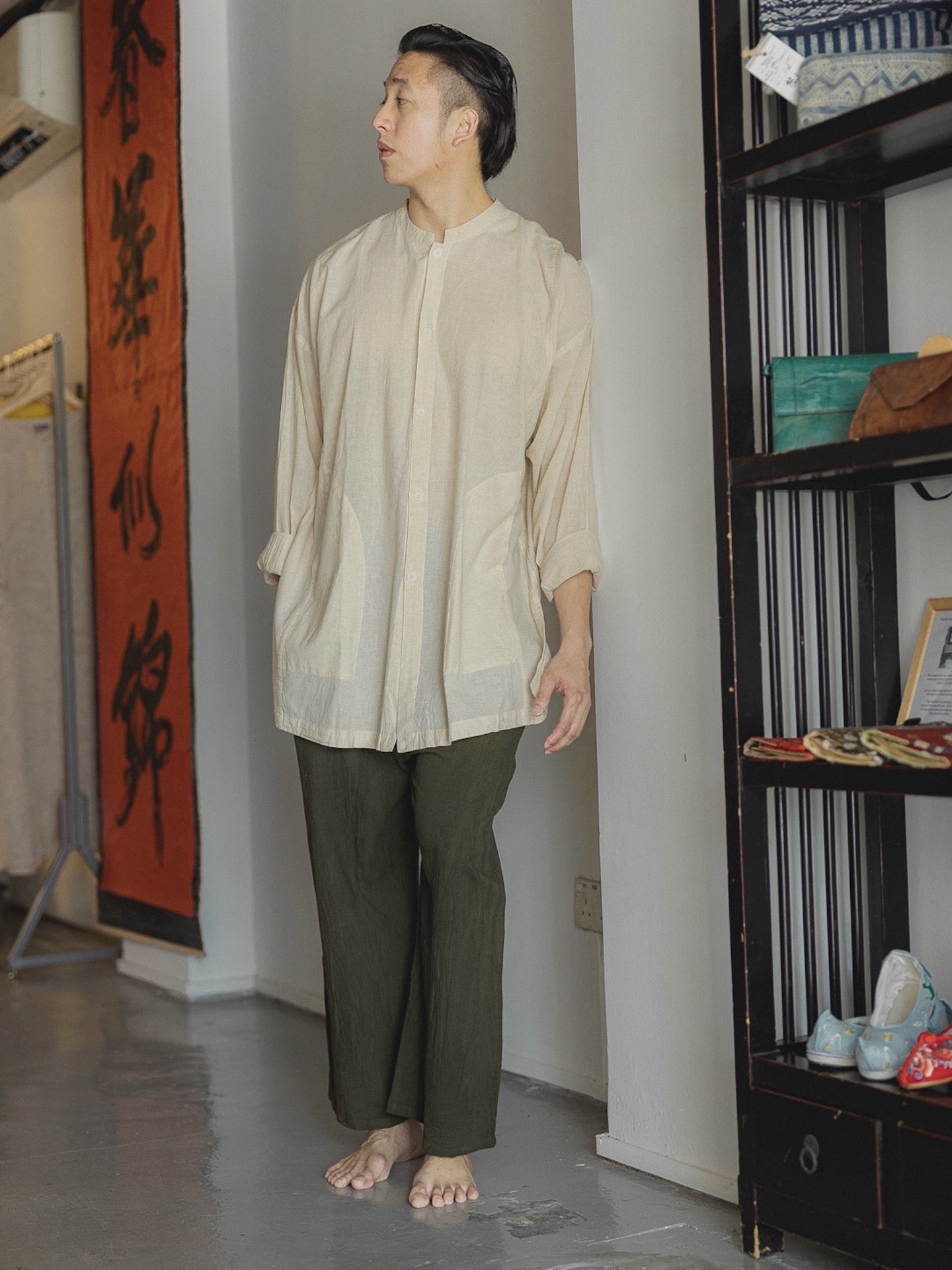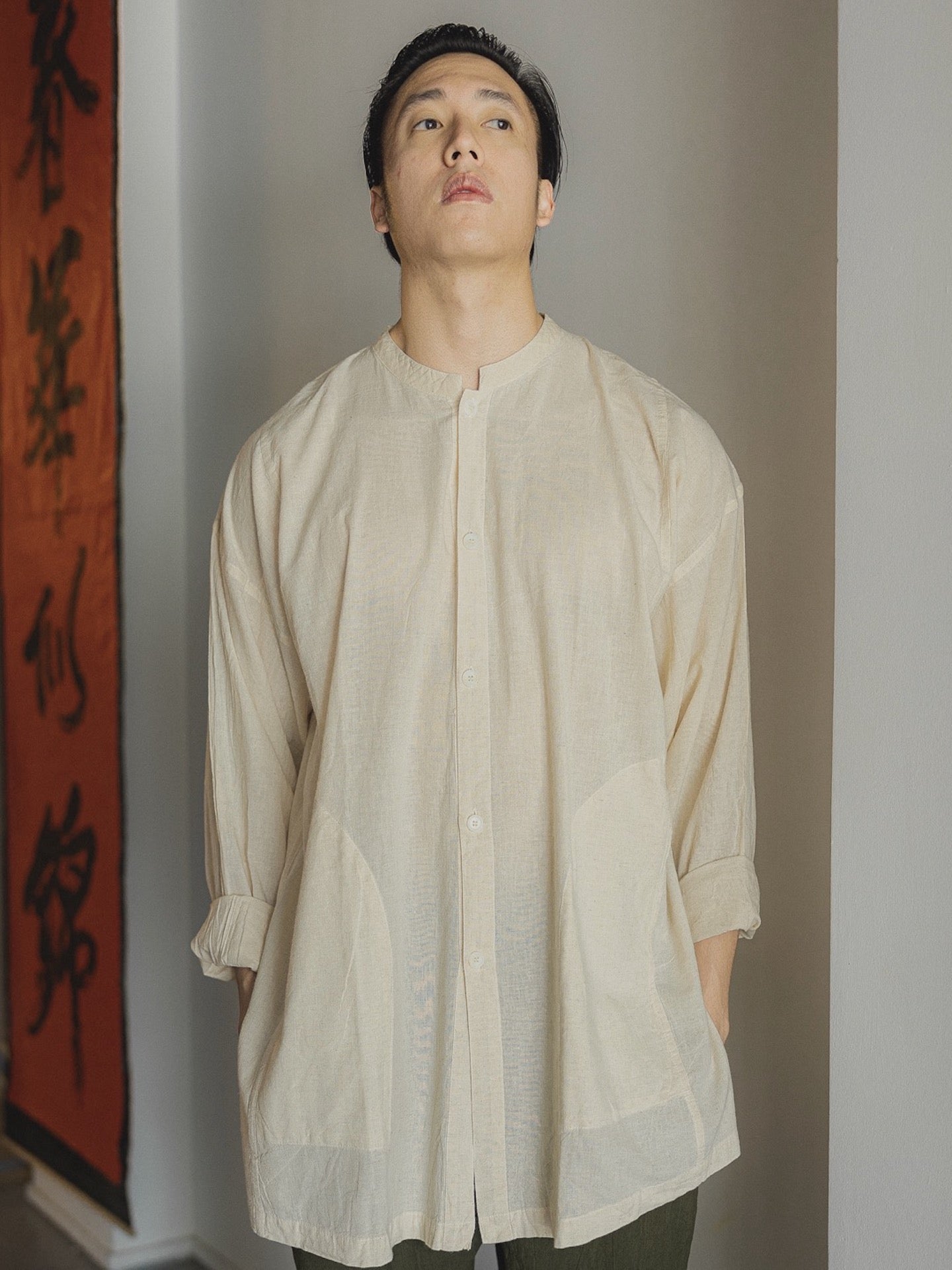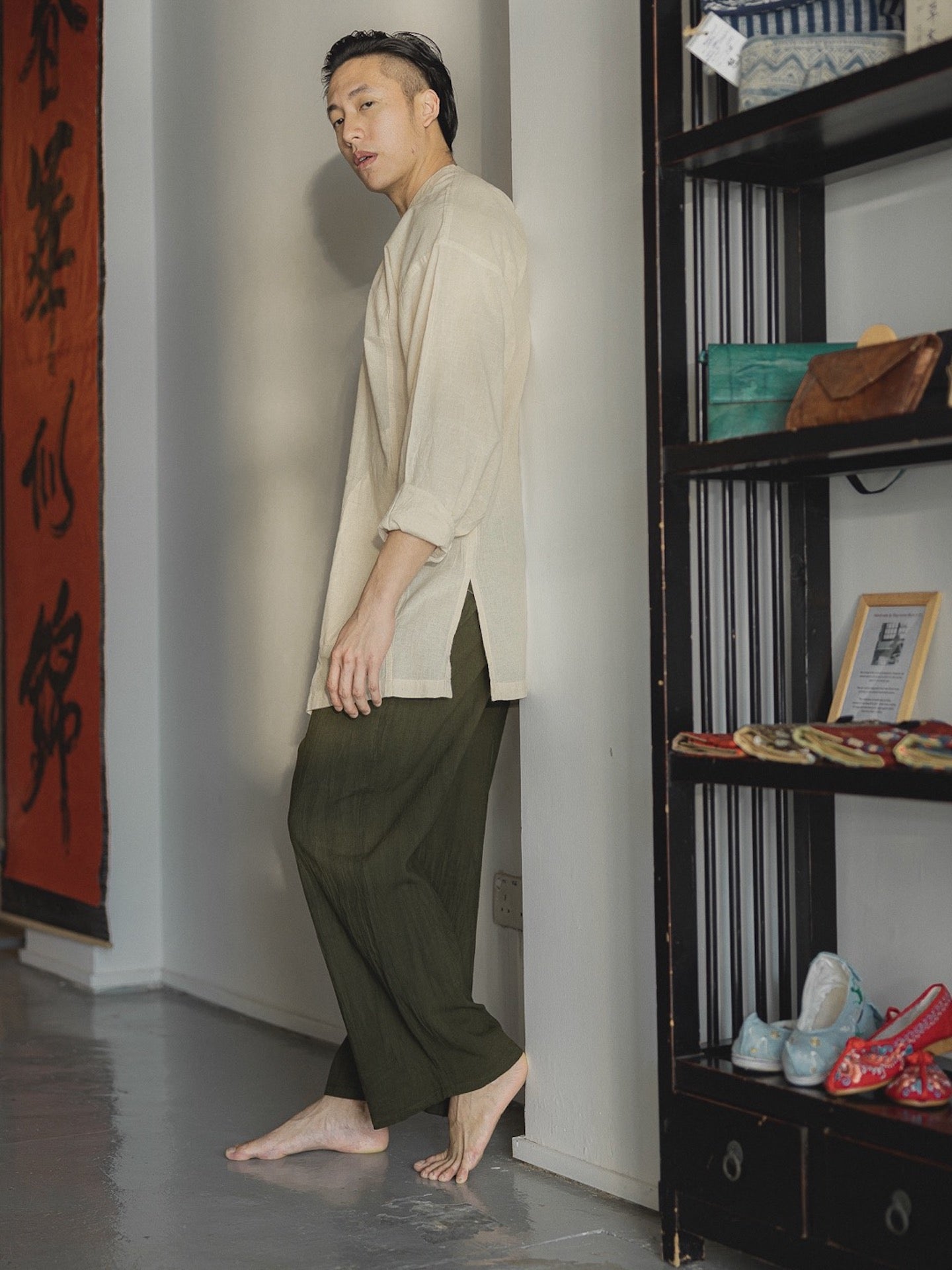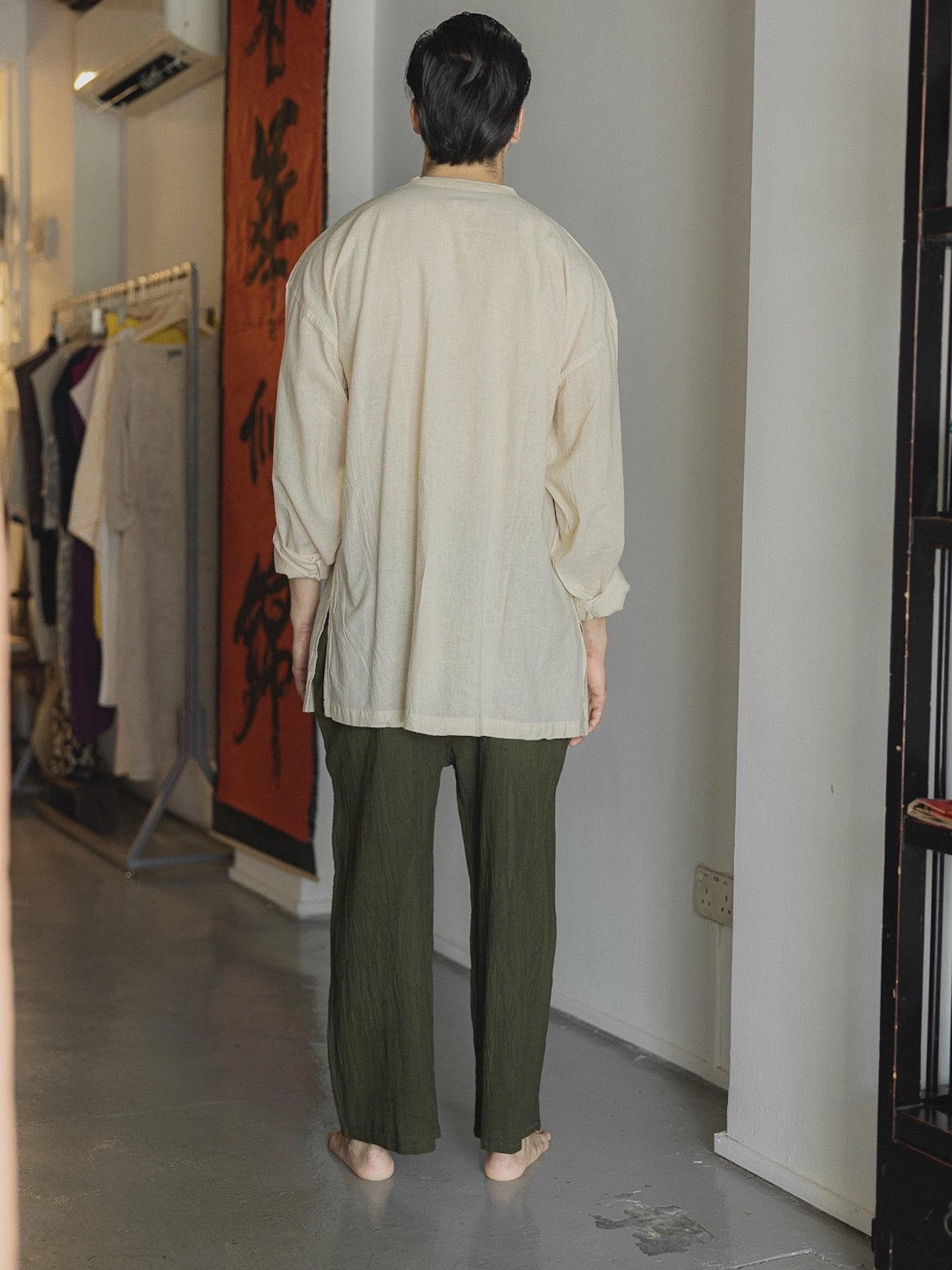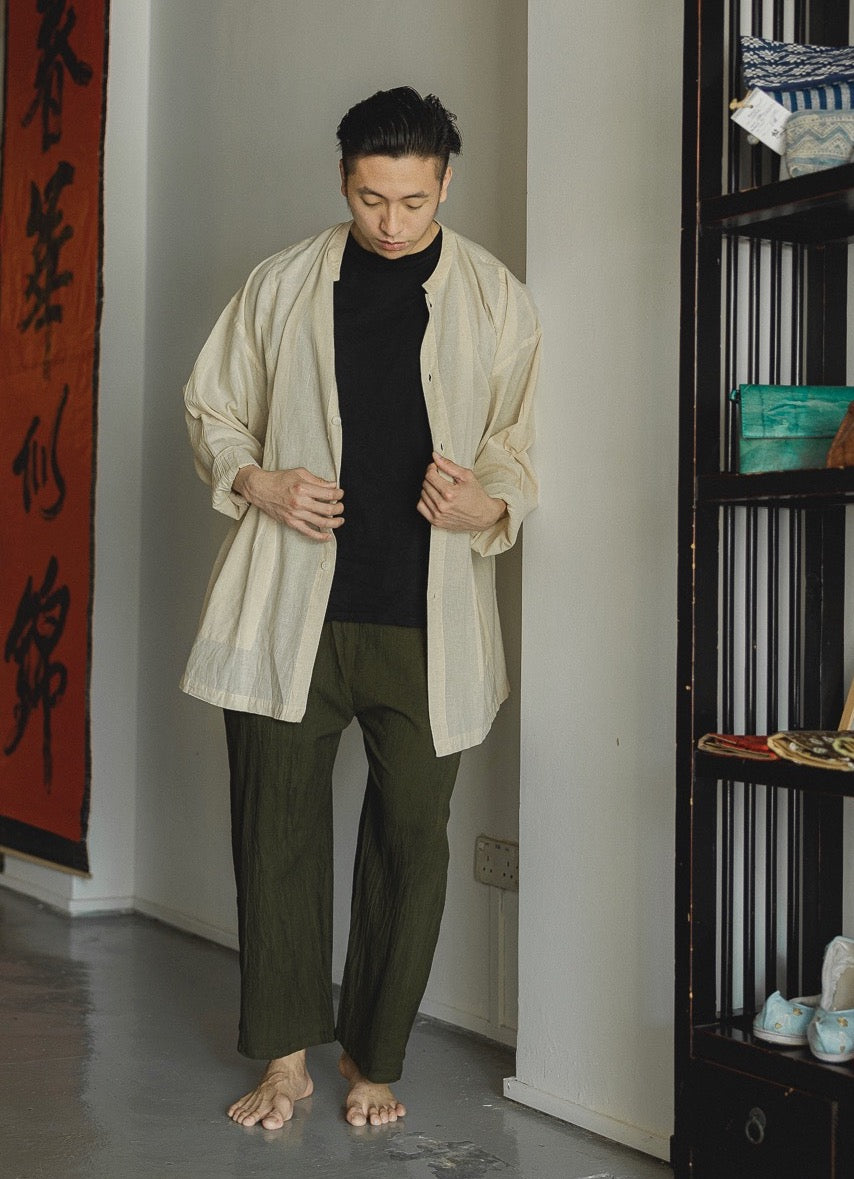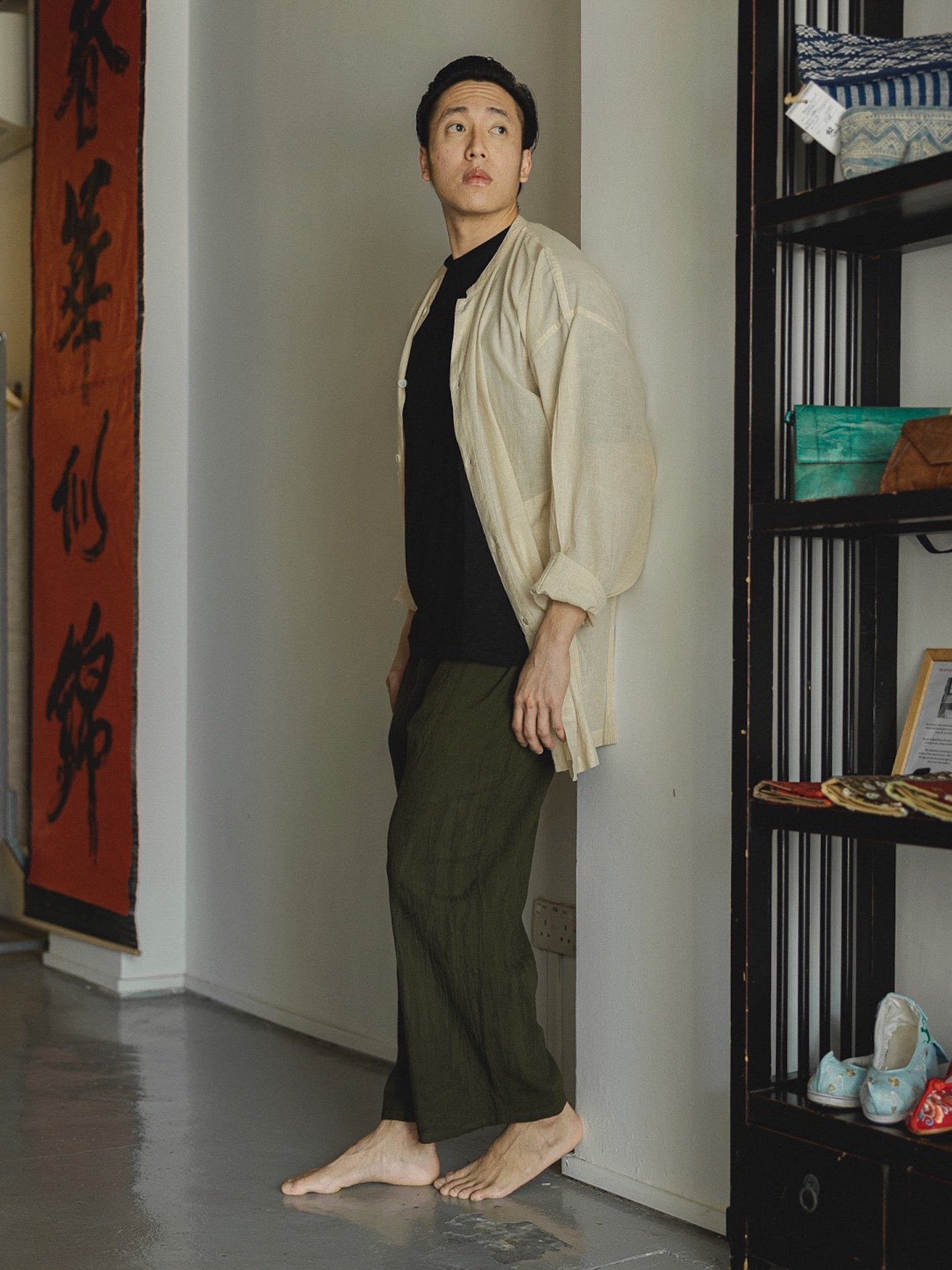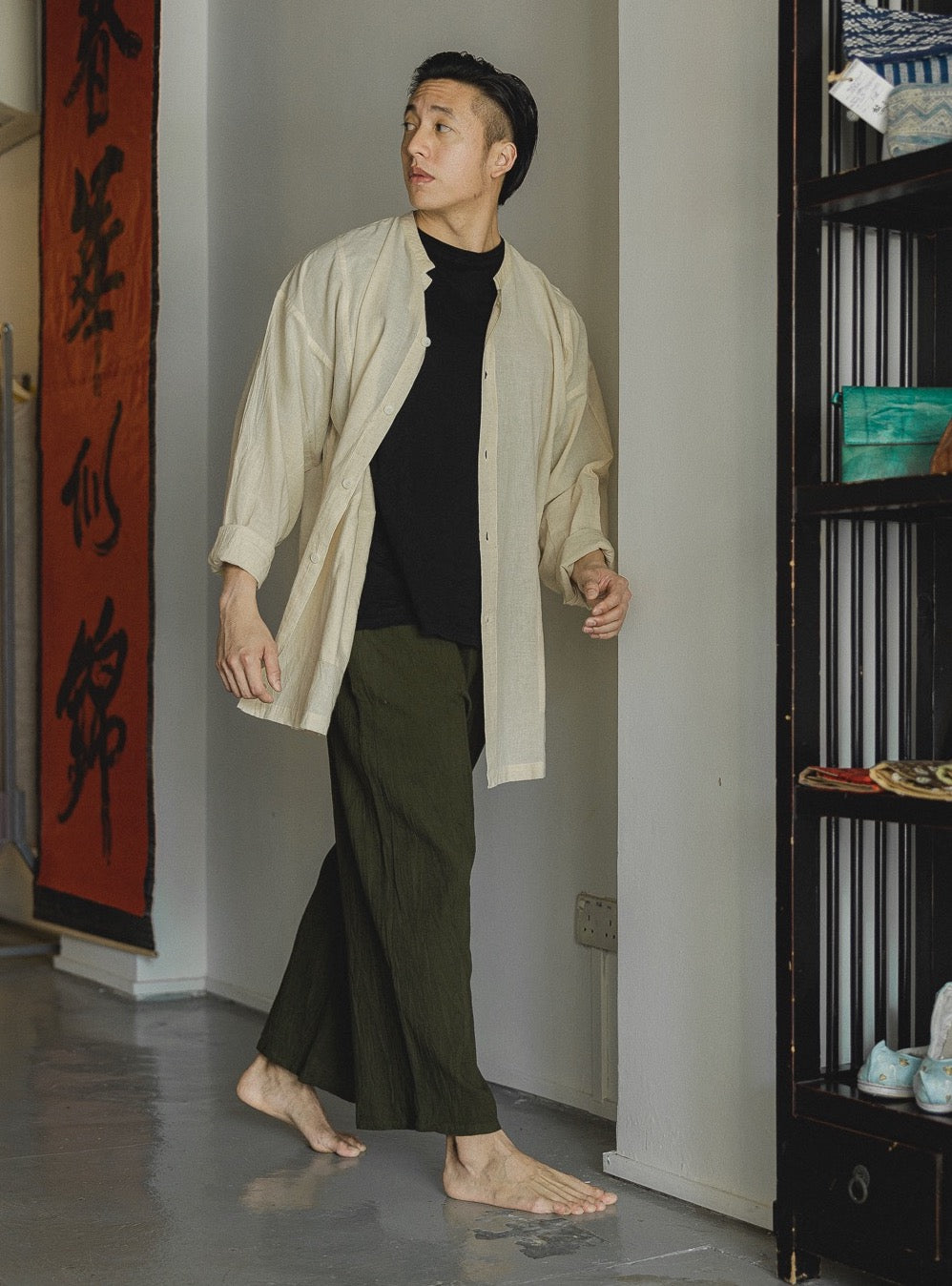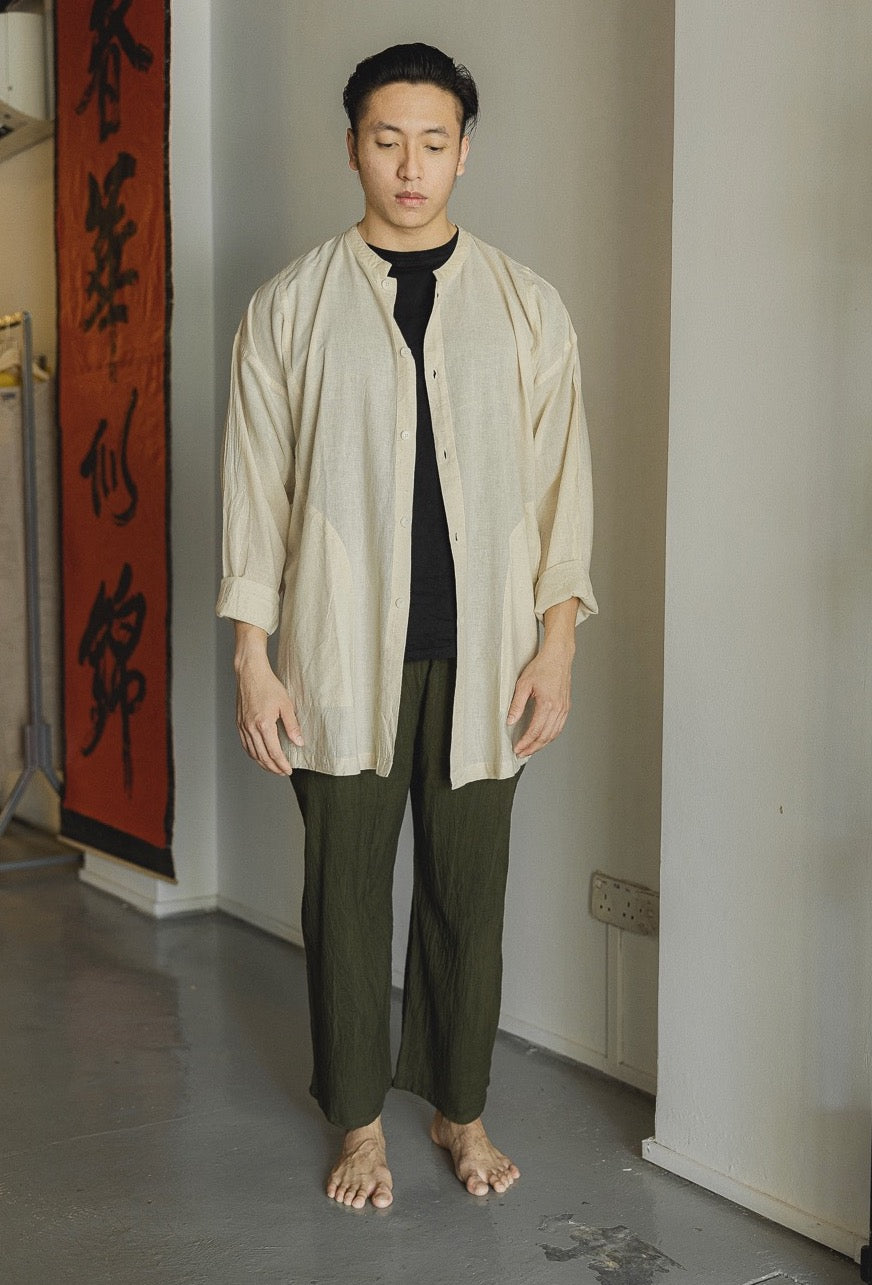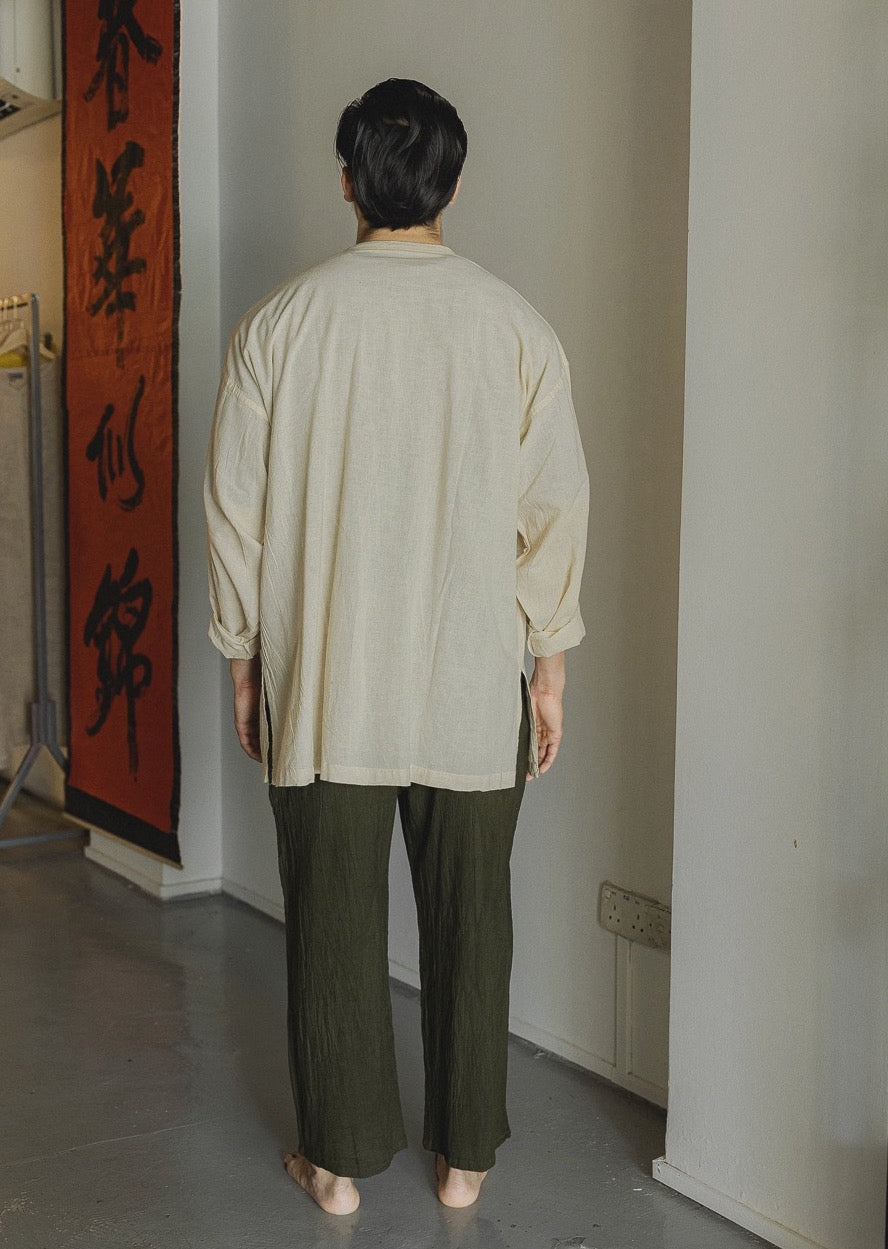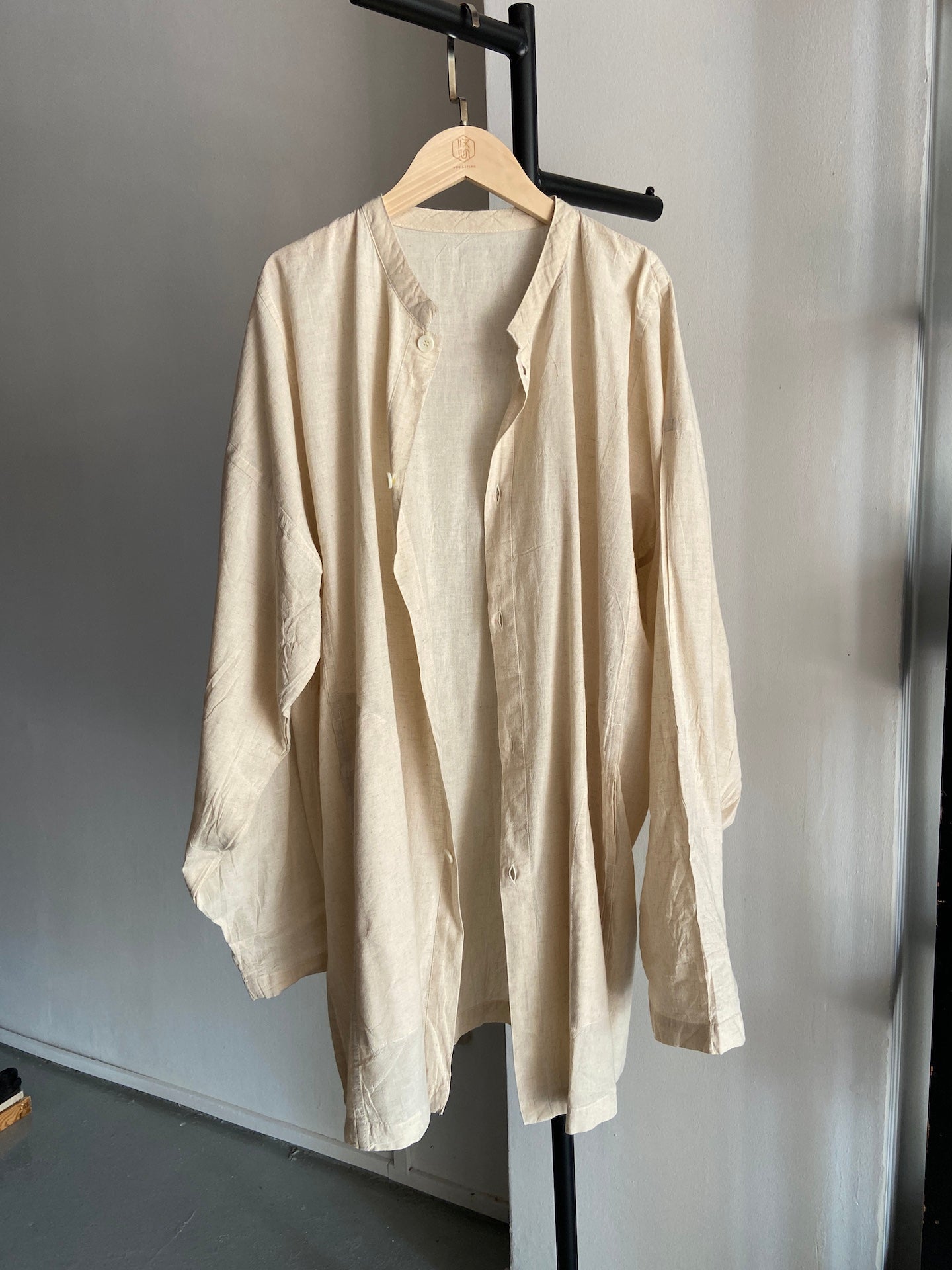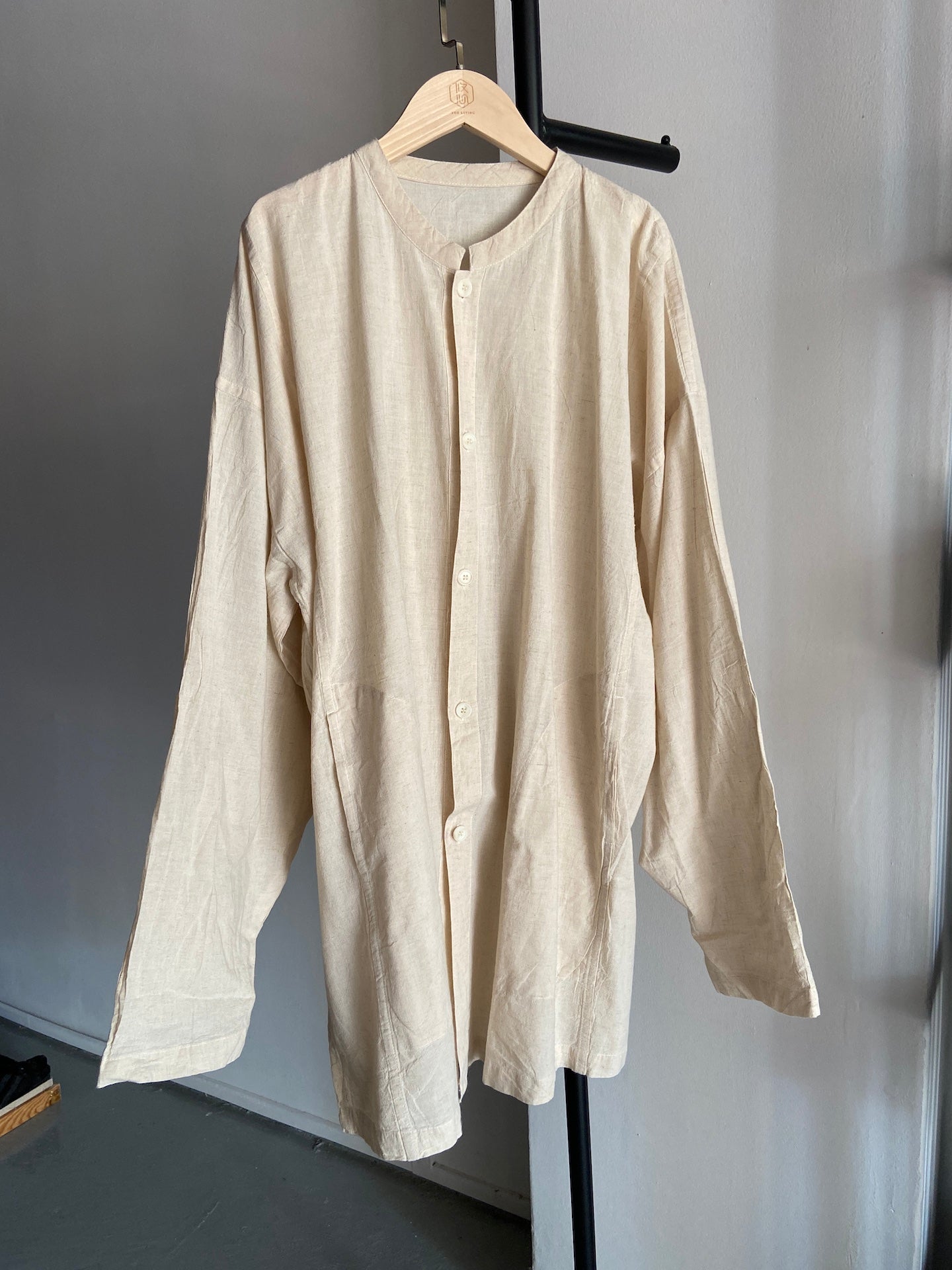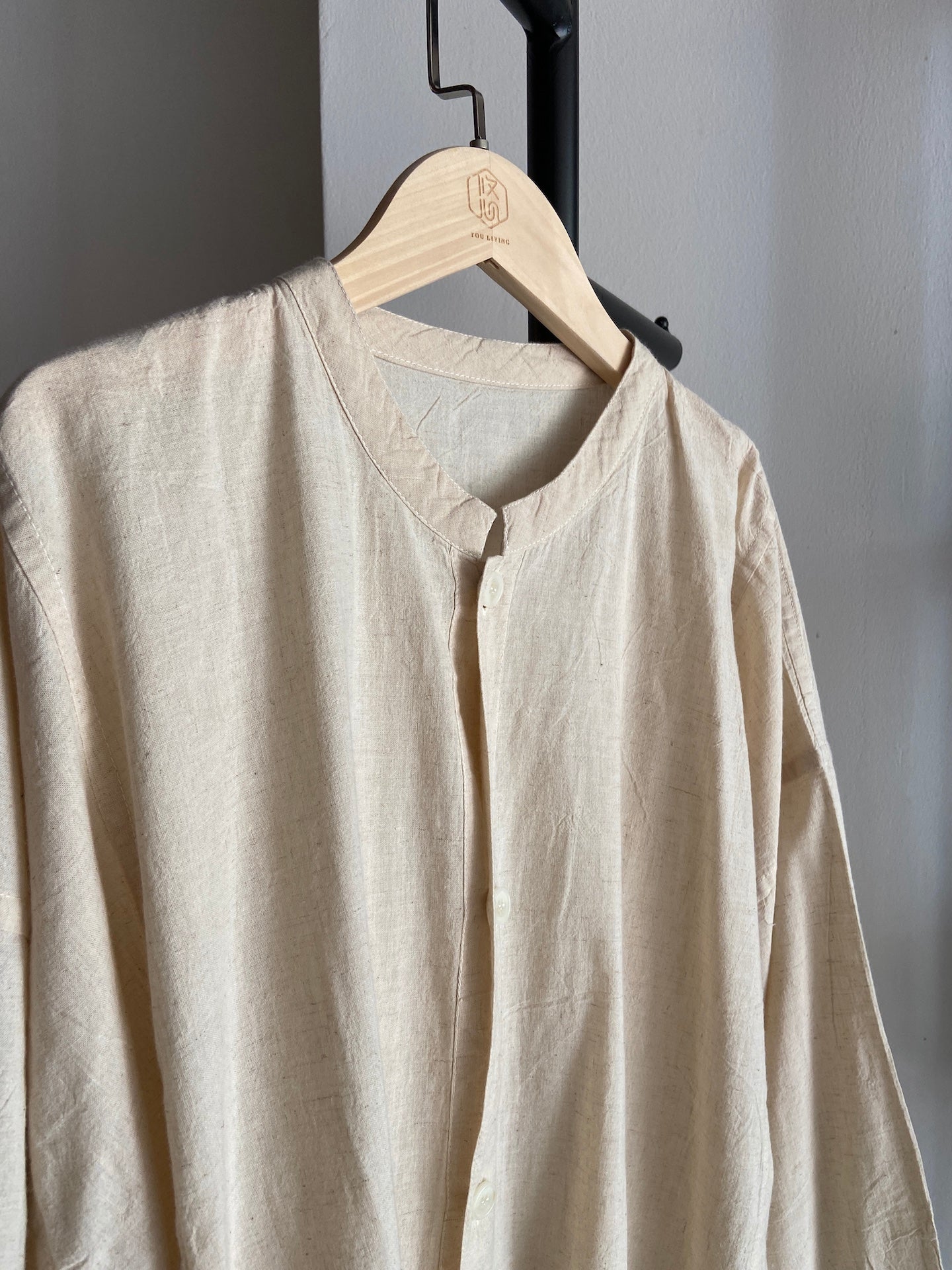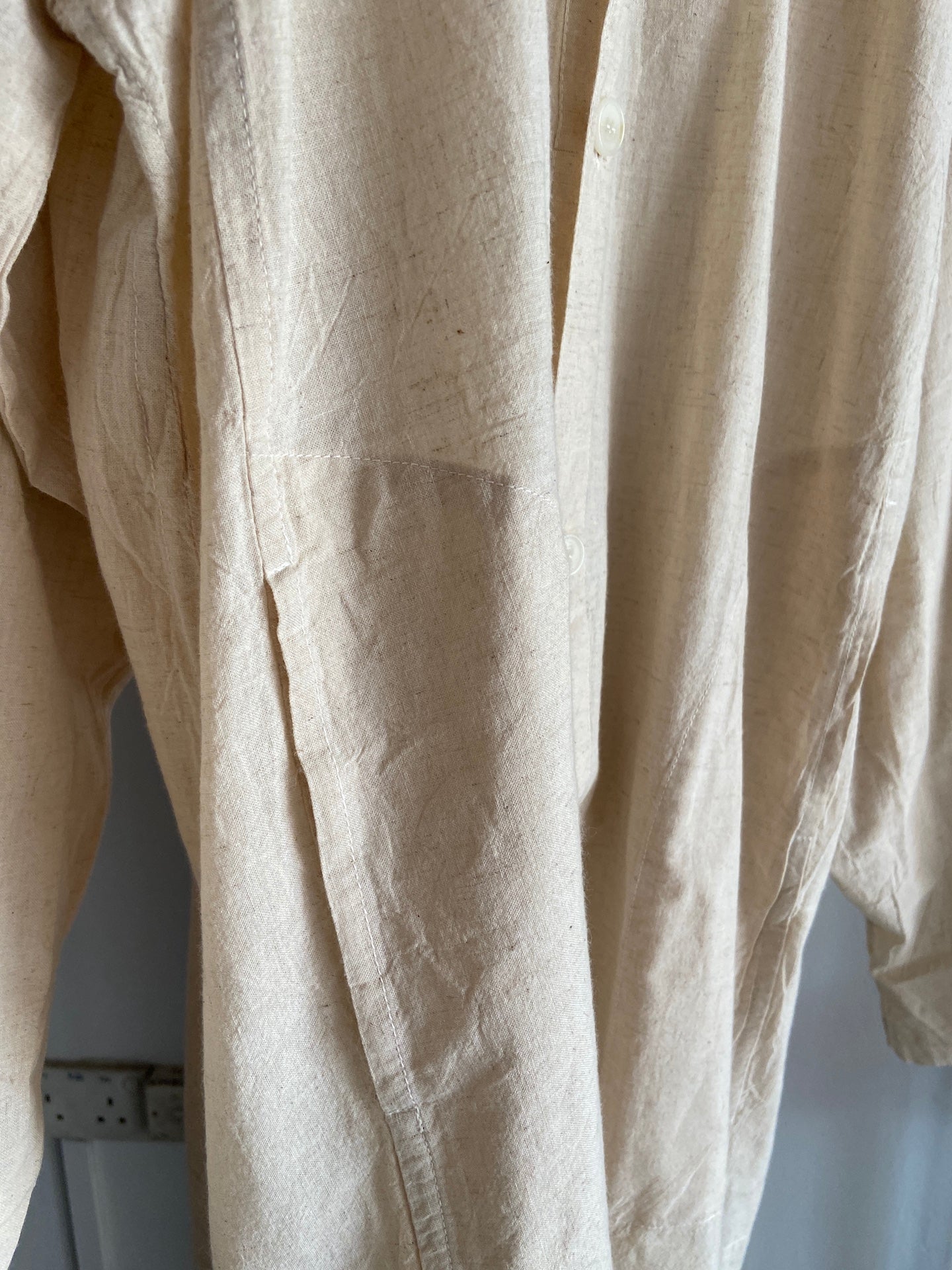 Hand-dyed Button Shirt - Long Sleeve (Off White)

Material:  Cotton/Flax 

Country of Origin:  Taiwan 

Unisex Button Shirt (long sleeve) , minimalist design; thin and light cotton linen fabric.  Square-end collar; button down centre front; two side slits; two front hidden pockets.
Off-white: original fabric colour without dye.

About the maker:
Designed and hand-dyed by artisanal Taiwanese design studio, Cheng's Atelier.

The garments are handmade by neighbourhood seamstresses and treated in natural plant enzymes prior to the hand-dyed process. The use of natural cotton ensures less harm to the environment.



  
To create the harmony between wearer and clothes, thus bringing the simplest and comfortable wearing experiences.

*****
Measurement:

M: Sleeve: 62cm; Shoulder: 61cm; Length: 77cm; Width: 128cm 

L: Sleeve:59cm; Shoulder: 70cm; Length: 88cm; Width: 144cm 


* Handmade pieces, actual measurement may vary slightly.

(Model Height: 180cm, wearing L size)

Matching bottom:
Care instruction:

Hand-dyed fabric, NO direct sunlight when drying (colour will fade badly)
Best to hand-wash in cool water, especially for the first wash;
For machine wash, please use a laundry net;
No tumble dry;
Iron with a cloth or on the reverse side;
Fabric is naturally crumpled without iron;
Colour may fade slightly after wash.