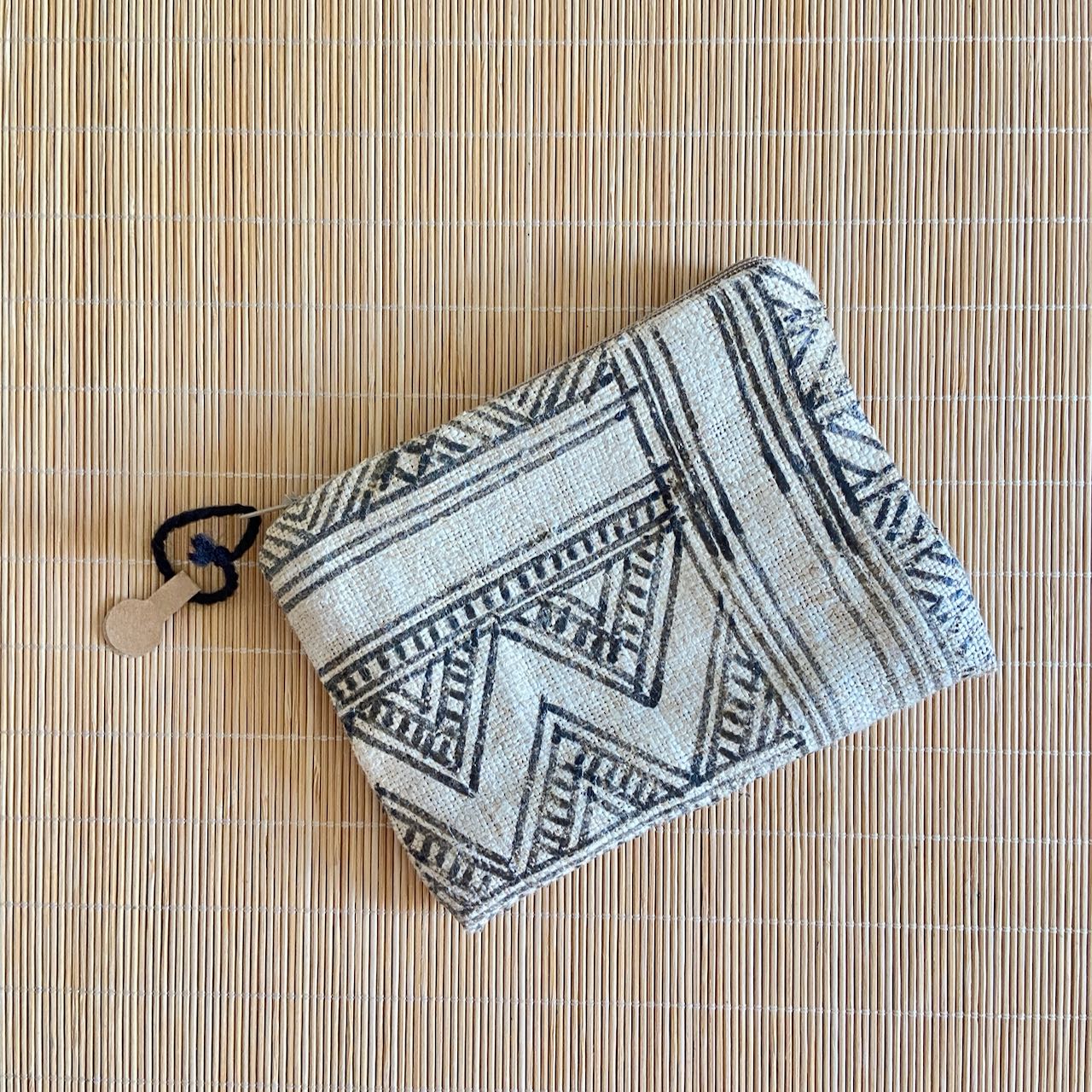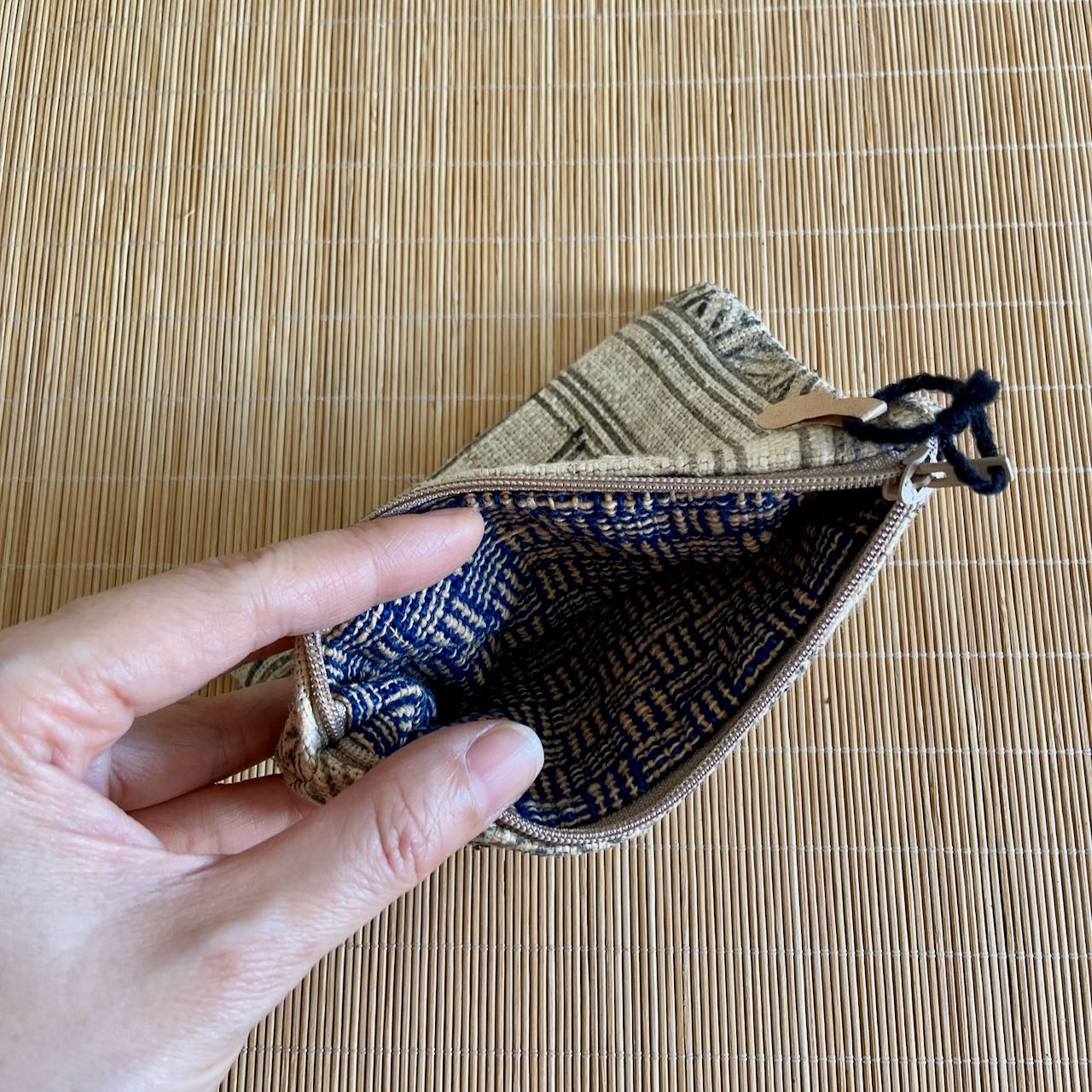 Laotian Hemp Batik Pouch (Beige Small)
Material:  Hemp (outer); Cotton (inner)
Country of Origin: Laos
"Handmade by La" Collection:

This purse is handmade by La, a friend whom I met in Luang Prabang.  She makes beautiful embroidery.
The pouch is made with traditional Laotian handwoven hemp batik fabric.  This is a unique piece as the inner layer is made with handwoven cotton fabric with indigo dyed yarn.
(1 piece available only)
Dimension:
H: 10.5 cm  W: 14 cm