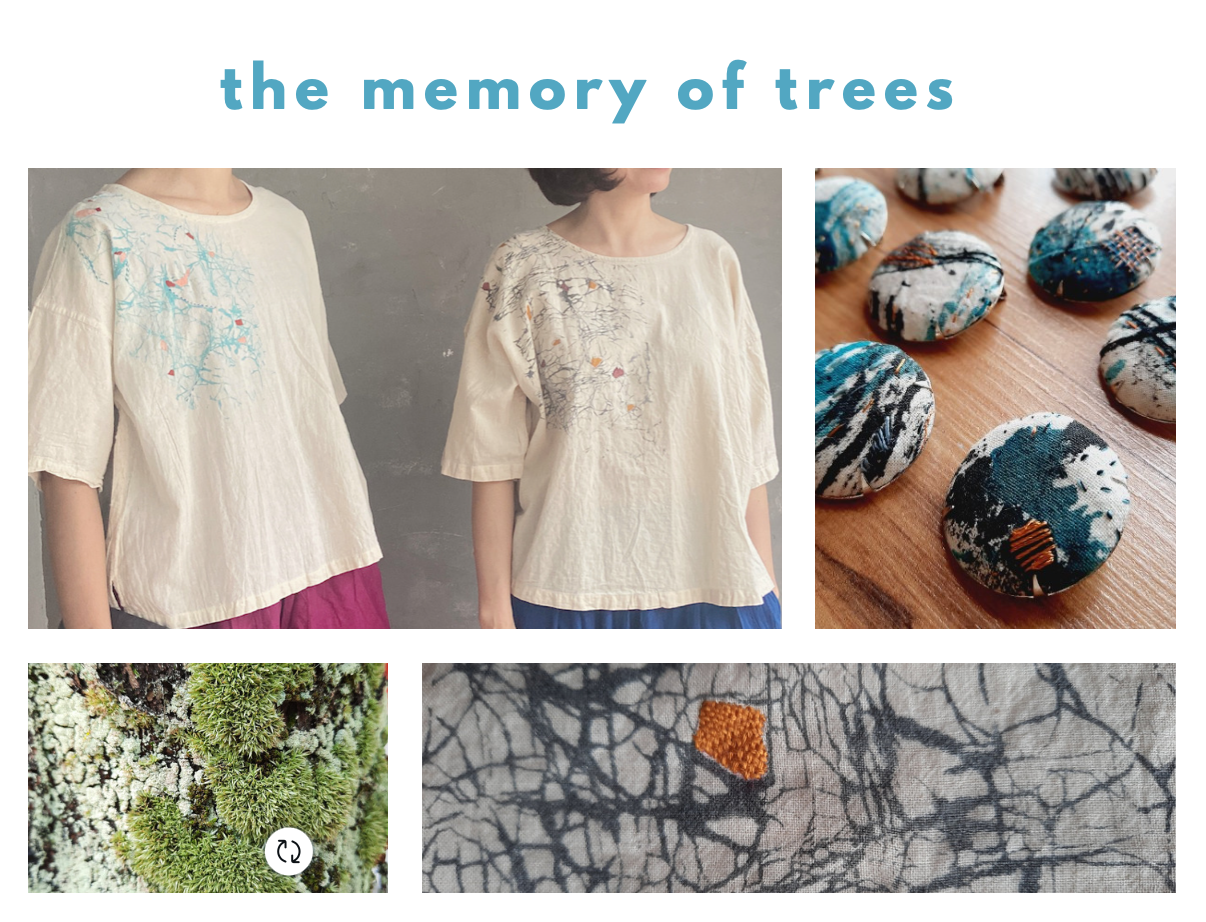 As part of our showroom 1st Anniversary celebration, we are very excited to embark into a new venture – collaboration with artisans and artists to create unique handmade collection.
Since we first started You Living in 2016, we have been curating handcrafted pieces that are made of sustainable materials from makers in Asia.  This is the first time we are collaborating with a local artist.
Agatha Lee "Agy" is a Singapore-based textile artist specialising in embroidery. I got to know her when I first joined The Green Collective SG as a vendor in 2017. Agy is one of the co-founders. 

She is such a gentle, soft spoken and calm lady, so it is not surprising that her works always give you a sense of peace. Agy gets inspiration for her textile art works from nature.  I love the subtle colours, soft lines and rich texture of her work; 
Here are two of her textile art pieces that take inspiration from her walks in the parks around Singapore. Don't you think they look like paintings?

I love these beautiful sketches she drew at MacRitchie Reservoir

I always felt that her work would look absolutely stunning on Cheng's garments.  As the fabric texture complements the simplicity and fineness of Agy's embroidery. Thus, I have chosen Cheng's handmade classic short top for this collaboration.  
You Living has been working with Taiwanese designer Cheng Hui-chung for 6 years.  Cheng advocates sustainable practice in his slow fashion design and making process.  The fabric is woven and sewn by neighbourhood seamstresses in Taipei.  Furthermore, no harmful chemicals are used in the process of making - each piece of fabric is treated with plant enzymes prior to the hand-dyeing process.
The Memory of Trees comprises cotton linen short tops in it's original color (without dye) that are hand painted and embroidered in Agy's studio. Each piece is unique and no two pieces are exactly identical. For me, this is like wearing an abstract painting! As part of the collection, Agy has also produced a collection of brooches exclusively for You Living. These are available online and in-store.
As most of you are aware, You Living usually offers pre-order for our new collection. This is because, as a sustainable fashion brand, we encourage mindful purchases, and secondly we want to minimise fashion waste.  Pre-order starts from 23 Sep till 23 Oct. Delivery lead time: 4 ~ 8 weeks.
We hope you like the collection! 

Agy's bio and works can be found at www.agytextileartist.com